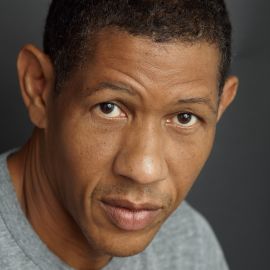 Scott Lawrence
Film, Television & Voice Actor; Known for "JAG"
Scott Lawrence is an American actor best known for his role as United States Naval JAG lawyer Cmdr. Sturgis Turner on the CBS series "JAG." Lawrence played the role from 2001 until 2005, when the series ended
Before appearing in 76 episodes of "JAG," Lawrence was active in Hollywood with both TV and film appearances. He debuted as a perpetrator defended by James Earl Jones in "LA Law." In the late 1980s, he had a recurring role on CBS' "Murphy Brown" and in the early 1990s was a semi-regular on the short-lived Whoopi Goldberg series, "Bagdad Cafe." In film, Lawrence's first screen appearance was in the 1990 crime and horror thriller, "Unsolved Mysteries" the Adam Hecht missing persons case and "The First Power" with Lou Diamond Phillips and Mykelti Williamson. He was next seen on screen in the 1993 horror drama, "Doppelganger" with Drew Barrymore, Dennis Christopher and Sally Kellerman. Lawrence has also been seen in the Jean-Claude Van Damme vehicle "Timecop," "Celtic Pride," "Turbulence" and Howard Stern's "Private Parts." After "JAG," Lawrence appeared as a crew chief in the blockbuster film "Avatar" and as Maurice in 2010's "The Social Network."
Starting in the mid-1990s, Lawrence was the voice of Darth Vader in the "Star Wars" video game series produced by LucasArts Entertainment Company. His last performance in the role was the game "Star Wars: Empire at War," after which he was succeeded by Matt Sloan. He returned to the role in the video game "Star Wars Jedi: Fallen Order," released in 2019.
Lawrence also had a small role in "Star Trek Into Darkness," where he took the role of a Section 31 Operative attached to Admiral Marcus. He also played Garon, an alien captain in the "Star Trek: Voyager" episode "The Void." Most recently, he had a recurring role in Netflix's critically acclaimed TV series "Unbelievable."
Videos
---