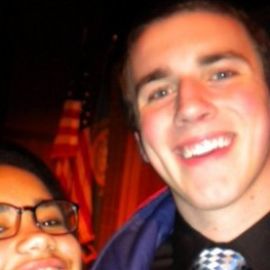 Sean M. Higgins
Sean is a former NCAA National Champion (University of Michigan) and 8 year NBA professional basketball player.
Coach Sean M. Higgins
Head Men's Basketball Coach
Edmonds CollegeTable of ContentsCoaching Philosophy
Player Development
Coaching & Basketball Management History
Player Biography
Professional Experience
College Experience
High School ExperienceCoaching PhilosophyThursday, January 22, 2009
6:45 PMIn one word, my coaching philosophy is teaching. Practice sessions measure how much was learned and the games are for discovering what you need to learn. Finishing a season well will set the stage for the following year. It's important to measure improvement over the course of the season's schedule among players and relative to other teams.Player DevelopmentThursday, January 22, 2009
6:46 PMI use player development techniques and personal experience focusing on the individual player and the players collectively as a team to maximum the player and the team's potential.Sean M. HigginsCoaching & Basketball Management HistoryThursday, January 22, 2009
6:47 PM**NineSports Basketball Tour Teams2008 - Present (United States)
Head Coach
Team travels to major cities playing games and gaining exposure for players, coaches and sponsors**Edmonds College
2007 - 2008 (Edmonds, Washington)
Assistant Coach and Player Development
2009-2010 Head Coach/hired April -2009(junior college) - Northwest Athletic Association**Inglewood Cobras
2005 - 2006 (Inglewood, California)
Head Coach - Summer League
Team finished in 2nd Place in a 16 team field
What was accomplished?
Head Coach and General Manager/regular season
Team won 14 games of 32 game season
What was accomplished?
6 players signed overseas contracts the following season.- an ABA minor league professional basketball team**Fresno HeatWave
2004 - 2005 (Fresno, California)
Head Coach and General Manager
Team won 16 games in a 32 game season and advanced to the playoffs, losing in the first round to eventual league champion Long Beach Jam (currently Bakersfield Jam of the NBA's D-league)
What was accomplished?
8 players signed overseas contracts the following season- an ABA minor league professional basketball teamPlayer BiographyThursday, January 22, 2009
6:47 PM**Professional Experience
College Experience
High School ExperienceProfessional ExperienceThursday, January 22, 2009
7:43 PMProfessional ExperienceNBA CoachesLarry Brown
Butch Beard
Matt Goukas
Don Nelson
John Lucas
Mike Dunleavy1990 - 1997
Association. Being drafted in the second round as the last overall pick turned out to be a
motivational factor that kept Sean in the league for seven years, playing for six different teams.
No one in the prior 23 years being drafted last, had ever played one second in a NBA regular
season game.-drafted by the World Champion San Antonio Spurs of the National Basketball**RECOGNITION AND ACHIEVEMENTSoDivisional Champions (San Antonio Spurs)oTNT Player of the Game (Spurs vs.Rockets)oNBA Player of the Montho
high in scoring 29 in 26 minutes (Orlando Magic vs Charlotte Hornets, currently New
Orleans Hornets)Set franchise record Most Consecutive Field Goals in a single game (12) Careero
Warriors)Started at Point Guard for the first time since high school; (Golden StateoReached career highs in every statistical category; (Philadelphia 76ers)oRebounds ( 11) Assist ( Tied 6) Minutes Played (43);oGame winning shots vs ( Houston Rockets & Dallas Mavericks)Euroleague Teams**Aris Thessoloniki, Greece
Ural Great Perm RussiaTurkeyEuroleague Coaches**Darko Jirovich (Greece)
Harun Turkan (Turkey)
Sergei Belov (Russia)1998 - 2000 -
jumpshot and embarked on another chapter of his basketball journey, "The Euroleague."At the end of Sean's seven year stint in the NBA, he packed his**RECOGNITION AND ACHIEVEMENTSoEuroLeague Final Four (Greece)oTurkish league Finals (Turkey)oRussian League Finals (Russia)oGreek All-Import TeamoFirst Team All-EurooSeason Averages 21pts 9 rebounds 3 assist (Greece)oTurkish All-Import TeamoFirst Team All-EurooSeason Averages 25pts 10 rebounds 2 assist (Turkey)oRussian All-Import TeamoRussian League Finals (Russia)College ExperienceThursday, January 22, 2009
7:45 PM**College Experience1987 - 1990Accepted a full scholarship to attend the
freshman year, the University of Michigan basketball team was ranked as one of the top five
team's in the country! Joined a team that already featured, future NBA player's Glen Rice, Terry
Mills, Rumeal Robinson, Loy Vaught and Gary Grant.
College coaches: Bill Frieder & Steve Fisher
Academics: Majored in Sports Management with Communications MinorUniversity of Michiganin Ann Arbor, Michigan. In**RECOGNITION AND ACHIEVEMENTSo1987-1988 Selected to the USA Olympic Festival West Squad;oRanked Top Five Freshmen in the Country USA Todayo1988-1989 National Champion; Honorable Mention AP AllAmerican;oNCAA Tournament Southeast regional All-Tournament Teamo
televised on ABC in an overtime win1989-1990 AP Pre-Season All-American ; Scored 32 points against Duke Universityo# 1 on schools All Time list for career three point percentage.o
percentage; Single game field goal percentage and career field goals. All-Time USA
Olympic Festival TeamTop ten list of most three pointers made in a single game and Career free throwHigh School ExperienceThursday, January 22, 2009
7:53 PM**High School Experience1984 - 1987
sophomore after participating in the prestigious Nike All-American camp at Princeton
University. Nike camp invites the top 100 high school players in the country. Sean was the
youngest player ever invited at 14 years old. Won the city championship and player of the year
only as a tenth grader! In senior year, won the John R. Wooden award as the nation's top
schoolboy and the Los Angeles city championship.-In 1984 Sean entered Fairfax High School in Los Angeles, California as aAcademics:Graduated high school with a 3.0 GPA**RECOGNITION AND ACHIEVEMENTSo
State 2rd Team1985 Los Angeles City Player of the Year; California State Sophomore of the Year; All-o
State 1st Team1986 Los Angeles City Player of the Year; California State Junior of the Year; All-o
State Senior of the Year; All-State 1st team1987 McDonald's All- American Team; Los Angeles City Player of the Year; CaliforniaoPUBLICATIONS:oUSA Today ......Finished second in voting as National Player of the YearoLos Angeles Times........1987Player of the yearoLong Beach Press Telegram......1987 Best in the West Player of the YearoBlue Ribbon Magazine.......1987 Top five Players in AmericaoSports Illustrated Magazine.......1987 Top five School Boys in AmericaoStreet & Smith Magazine.......1987 Top five Seniors in Americao
Basketball Players everSporting News Magazine..1987 Voted as one of the Ten best Los Angeles High SchooloParade Magazine.......1987 1st Team All-American******************************
Related Speakers View all
---
Jocko Willink

Retired Navy SEAL Officer & Author of "Extreme Owner...

Col. Parker Schenecker

Leadership & Ethics Speaker for "Because I Said I Wo...

Doug Lemov

Managing Director of Uncommon Schools; Author of "Te...

Bernard "Bernie" Marcus

Co-Founder & First CEO of Home Depot

Laurence Winmill

Laurence Winmill is probably one of the most dynamic...

Tom Oliver

Award-Winning Global Social Entrepreneur, Philanthro...

Thomas Starr

As one newspaper article said, "So-called inspiratio...

Jamie Moyer

World Series Champion Pitcher, MLB All-Star and Pres...

Mark Goulston

Author of International Best-Seller, "Just Listen" D...

Jon Bergmann

Pioneer of the Flipped Class Movement & Bestselling ...

Pam Warhurst

Pam Warhurst cofounded Incredible Edible, an initiat...

Scott Dinsmore

Founder of Live Your Legend

Toby Cosgrove

Former CEO & President at Cleveland Clinic

Steve Anderson

Leading Authority on Insurance, Technology, Producti...

Darian Shirazi

Founder & CEO of Radius Intelligence, Inc.

Kevin Tighe II

Co-Founder & CEO at WeBRAND

Tony Doland

"One of the up and coming communicators of this gene...

Bill Hoogterp

CEO & Founder / Own The Room

Ron Garan

Retired NASA Astronaut & Author of "The Orbital Pers...

Professor Edmund Phelps

Director, Center on Capitalism and Society, Columbia...
More like Sean