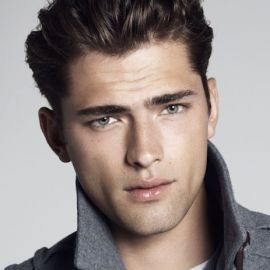 Sean O'Pry
The Most Successful Male Model in the World; Leading Man in Taylor Swift's Music Video, "Blank Space"
Sean O'Pry is a 24-year-old Kennesaw, Georgia, native who has been featured in ad campaigns for Giorgio Armani, Versace, H&M , Zara, Hugo Boss and Salvatore Ferragamo, to name just a few.
He is the most successful male model in the world.
In 2006, 17-year-old O'Pry was scouted from his prom photos on MySpace by Nolé Marin.
Bert Hamilton, a photographer from Sean's home state of Georgia, took the picture featured in an article before his career took off.
Since then, O'Pry has been featured in numerous advertising campaigns and editorials for Calvin Klein, Giorgio Armani, Versace, Dolce & Gabbana, Ralph Lauren, Gianfranco Ferré, H&M, Armani Jeans, Marc Jacobs, Emporio Armani, Lacoste, Dsquared2, American Eagle, Bottega Veneta, DKNY, Fendi, GQ, Dazed & Confused, V, Details, Barneys, Uniqlo, Bloomingdale's, Belstaff, D2, Arena, Diesel, Gap, JOOP! and Numéro Homme. He is currently the face of Bottega Veneta and Zara.
His runway credentials include opening Versace, Yves Saint Laurent, Givenchy and Salvatore Ferragamo, and closing Moschino, Trussardi and Zegna. Other designers he has walked for include Roberto Cavalli, Louis Vuitton, Chanel, Michael Kors, and Hermès.
In November 2011, O'Pry was reported to star in campaign of Viktor & Rolf's fragrance Spicebomb.
O'Pry appeared on Madonna's music video "Girl Gone Wild".
He has been praised for his pillowed lips and hooded blue eyes
As of September 2013, he is the most successful male model in the world on models.com list of the Top 50 international male models having held this position for two years