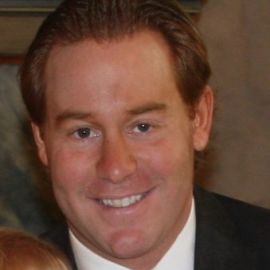 Seth Bernstein serves as the Chief Executive Officer and President of Stromberg LLC., and Empagio Inc. He is also the President of Pegasus Advisory Group, a private equity firm.
Prior to his positions at Stromberg, Empagio, and Pegasus Capital Advisors, he served as Global Vice President for Business Development and Strategy for NCR Corporation from 2012 to 2014. From 2007 to 2011, he was Owner and Chief Executive Officer of Empower Software Solutions.
Bernstein started his career at ADP where he was a top sales producer and was awarded the Crystal Award for two consecutive years. He went on to pioneer Zurich Payroll Solutions in 1997.
In 2003, Mr. Bernstein purchased Stromberg where he led it to a 1,700% growth to become the second largest time and attendance company in the country. He sold the business in 2004 to Paychex Corporation and continued as the President until August 2006.
He has chaired and served as director of multiple organizations including Empower Software Solutions, Empower Software Solutions, Lighting Science Group Corporation, Outerwall Inc., Forstmann and Company Florida Hospitals, the American Spectator's Board, Spirit Music Group, Six Senses Hotels Resorts Spas and several other private companies.
Bernstein, a graduate of the University of Connecticut has been named a Member of the New York Times Top 40 Under 40, Central Florida's 40 Most Influential Men, Republican Governors Association and Floridas gang reduction task force.