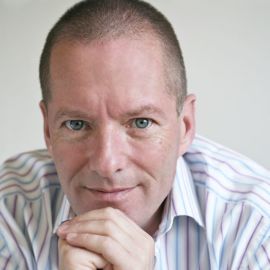 Shai Reshef born September 11, 1955 is an educational entrepreneur, founder and president of University of the People, a non-profit academic institution offering accredited, low-cost higher education degrees online.
Reshef earned an MA in Chinese Politics from the University of Michigan. From 1989 to 2005, Reshef served as Chief Executive Officer and then Chairman of the Kidum Group, a test preparation company. Reshef joined Kidum in 1989 when it was a single product company with revenues of $100,000. Under his leadership, Kidum grew to become a company with annual revenues in excess of $25 million, with over 1,000 employees and 50,000 students a year. In 2005, he sold the company to Kaplan, Inc., one of the world's largest education companies and a subsidiary of the Washington Post.
Between 2001 and 2004, while continuing as the chairman of Kidum, Reshef lived in the Netherlands where he chaired KIT eLearning, a subsidiary of Kidum. KIT is the eLearning partner of the University of Liverpool and the first online university outside of the United States. KIT provides MBA and M.Sc. degrees in IT. In 2004, the company was acquired by Laureate Online Education.
Reshef is married and has four children. He lives in Pasadena, California.
In January 2009, Reshef founded University of the People, a non-profit, American, accredited online academic institution that seeks to increase the availability of higher education by offering affordable online university-level studies. As of January 2016, the University has admitted over 2500 students from 170 countries.