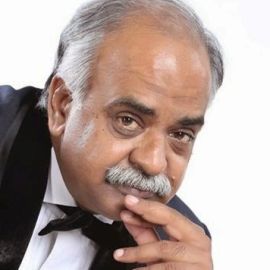 Shailesh Thaker
Internationally Recognized Leadership Expert, Management Guru, Trainer on Organizational Behavior & Development
Dr. Shailesh Thaker, business coach, and leadership guru hold a Ph.D. in Cognitive Thinking and Creative Writing (INDIA). He is also one of the third named fellows of JCI University for the ITF ( International Training Fellowship ) from SAARC countries.
He is globally recognized as Management Guru, HR Trainer, Management Thinker, Leadership trainer, Developmental authority and author, Corporate Trainer of India. His coaching has helped millions to achieve personal and professional goals.
To his credits, he has conducted over 1750 workshops, influenced over 1,96,000 participants across the world. He has crafted more than 550 trainers and imparted training to design, develop and conduct programs in the area of Training and Development. He has contributed 29 years in conducting training programs to the tune of 19,550 training hours.
Dr. Thaker is an internationally recognized leadership expert and listed in the top 30 leadership gurus of the world. He pens down more than 80 books in life. Highly inspirational books are on demand. His blog is ranked at Number-1 on google search engine on the traffic of 1,040,000,000 results.
Videos
---
Speech Topics
---
Change your thinking, change your destiny
EQ- it can matter more than IQ
Power of positive thinking
Books
---