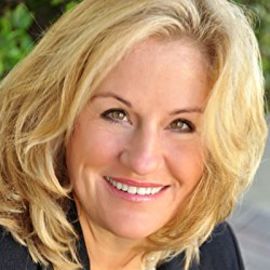 Sharon Schweitzer
Highly Acclaimed Author of Access to Asia, Cross-Cultural Communication Expert, International Etiquette Expert, 60+ countries & 7 continents.
Sharon Schweitzer is an intercultural consultant, international etiquette expert and author. Sharon came to intercultural field through her life and legal experience, often advising clients about interaction and behavior in local and international business situations.
Sharon has traveled over 60 countries on seven continents; conducting business, advising, and training training with organizations ranging from large law firms and Global 2000 companies to startups, universities and nonprofit foundations. Clients include MD Anderson, Charles University in Prague, the Ohio State University, University of Texas, Hilton Hotels, and Capitol Services.
Sharon has served on numerous boards and is on the team of experts at the leading government affairs and consulting firm, Strategic Partnerships, Inc. She has regularly appears on CBS and Fox TV, NPR radio and writes for business and legal publications, including NSIDE Business Magazine, American Lawyer Media, Society Diaries and various business publications. Sharon is married and lives with her husband John and their golden retriever Charm in Austin, Texas.
Speech Topics
---
Cultural Awareness: Practical Tips for Global Success
Interactive Workshop for expanding cultural awareness.
Modern Manners at the Dining Table
Business leaders participate in an interactive Four-Six Course Meal (sample sizes) gaining 50 dining skills including silent service codes, host v. guest napkin placement, social v. business rules for standing and sitting at the table, difficult menu pronunciations and more.
Related Speakers View all
---
Svetlana Kim

Speaker, Radio Talk Show Host, Author, Certified Hyp...

Kelly McDonald

Multicultural Marketing & Business Trends Expert

Jim Cathcart

Sales & Marketing Hall of Fame Speaker

Louis-Philippe Loncke

European Adventurer 2016, Explorer, Motivational Spe...

Andrea Raquel

Trained Broadcast Journalist / Marketing Pro & Exper...

Laura Stack

Productivity & Time Management Expert

David Stillman

Generational Expert, GenZ Guru & Best Selling Author

Paul Robinson

Author to 14 works in Human potential growth & Manag...

Eileen McDargh, CSP, CPAE

Healthcare Consultant & Author of "The Resilent Spirit"

Lynne Lancaster

Co-founder of BridgeWorks; Generational Expert & Co-...

Libby Gill

Leadership Expert, Executive Coach & Award-Winning A...

Colette Carlson

Human Behavior Expert; Hall of Fame Motivational Spe...

Emory Austin

Authority on Leadership, Change & Customer Service

Debbie Allen

Creative Marketing Expert & Business Speaker

Tony Alessandra

Premier Communications Expert; Author of "The Platin...

Laura J. Mansfield

Empowering and guiding ordinary women to achieve ext...

Joseph Covelle

Speaking From the Heart To Help Change Minds

Ann Marie Mac Donald

Certified World Class Professional Speaking Coach, C...

Charlie Alejandro

Motivational Speaker, Writer, Actress & Radio Talk S...

Sheldon Yellen

CEO, BELFOR
More like Sharon