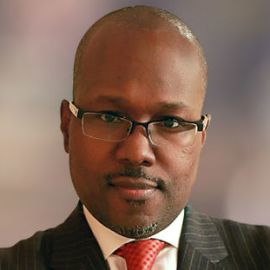 Shawn Rochester
Financial Empowerment Author and Advisor & Founder at Institute of Intra Diaspora Economic Advancement (IDEA Institute)
Shawn D. Rochester is CEO of Good Steward LLC, a financial education and advisor company. He is an expert in identifying, optimizing, and allocating cash flow and has helped his clients increase their projected retirement assets by tens of millions of dollars. A former corporate development and global strategy executive, he has executed $500 million worth of transactions and helped to generate over $10 billion of incremental revenue and cash flow.
He is also the founder of the Institute of Intra Diaspora Economic Advancement (IDEA Institute), a think tank that facilitates commerce between the Black Business communities in the US, the Caribbean, Central, and South America and Africa to create jobs and businesses on the continents and across the Diaspora.
He is the author of The Black Tax: The Cost of Being Black in America.
Rochester has a bachelor of science in Chemical Engineering from The University of Rochester and a master's degree in Business Administration from The University of Chicago Booth School of Business with a focus in Accounting, Finance and Entrepreneurship.
Videos
---