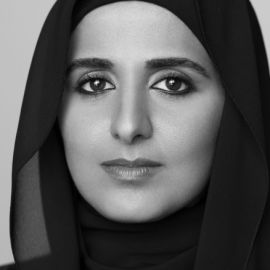 Sheikha Al Mayassa
Founder of the Doha Film Institute
Sheikha Al Mayassa, a patron of artists, storytellers and filmmakers in Qatar, talks about how art and culture create a country's identity and allow every country to share its unique identity with the wider world. As she says: "We don't want to be all the same, but we do want to understand each other."
Sheikha Al Mayassa is the young and progressive force behind Qatar's mission to become the Middle East's foremost destination for the arts and culture.
As chairperson of the Qatar Museums Authority (QMA), Her Excellency Sheikha Al Mayassa bint Hamad bin Khalifa Al-Thani uses the rich history of her country to drive education and cross-cultural interaction today. The QMA's flagship project is the Museum of Islamic Art, an institution built to serve as the world's center for education and information on art in the Muslim world.
Sheikha Al Mayassa's vision, the museum will not only preserve and document the vast diversity of Islamic art, but also provide a welcoming place for the international community to learn more about an often-oversimplified culture.
Videos
---