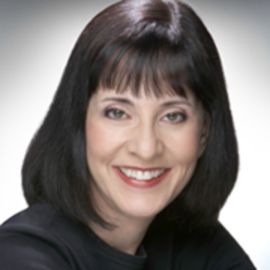 Sheila L. Margolis
Author, Speaker and Consultant on Organizational Culture, Managing Organizational Change and Improving Employee Engagement
 Sheila L. Margolis-a speaker, author, consultant and trainer-holds a doctoral degree in Human Resource Development, teaches part-time at the J. Mack Robinson College of Business at Georgia State University and is co-founding partner of a management consulting firm based in Atlanta. She is an organizational
development expert specializing in workplace culture and the strategic use of human resources.
Dr. Margolis is a featured speaker. She informs audiences on topics such as workplace culture, employee retention, managing change and the human side of mergers and acquisition. Additionally, she teaches business writing and presentation skills on the MBA and undergraduate levels.
Margolis is a respected author. She is co-author of the business book
There Is No Place Like Work: Seven Leadership Insights for Creating a Workplace to Call Home(2006). This book is based on her research that earned the 1998 Award for Distinguished Contribution to Human Resource Development Research. She has also published a series of There Is No Place Like Work Workbooks(2007) for leaders, participants and job seekers. She has been published in the Human Resource Development Review, Performance Improvement Quarterly, Association Managementmagazine, AmericanVenture Magazineand Connectionsmagazine, and has been invited to write a chapter for upcoming text The Cultural Context of Human Resource Development(2008).
Through her consulting services, Margolis designs and facilitates strategic planning activities and helps organizations define and manage culture. Since 1996, she has served corporate, nonprofit and association clients including Cingular Wireless, Acuity Brands, Shaw Industries, Lotus Cars USA, Georgia State University, The Accounts Payable Network, American College of Rheumatology, Georgia Society of Association Executives and St. Jude's Recovery Center. As an experienced trainer, she has developed and delivered training workshops for companies such as General Mills, Allied Signal, Tenneco and Reliance Electric to implement high performance work teams.
Speech Topics
---
Engage, Retain, Prosper
Employee engagement is a connection between the worker and work. Engaged employees are committed to the company and willing to put forth extra effort to deliver superior performance. Discover the six Universal Priorities that promote employee engagement. Use the Employee Engagement Audit to assess your company's level of engagement, the pre-??????engagement threshold motivators and the drivers of engagement. Develop your Employee Engagement Action Plan so that you have a strategy for improving engagement in your organization. Engagement is a responsibility of everyone. Addressing the social and human side of the worker is key to achieving optimal performance. Engaged workers can and do have a profound impact on your company's success.
Using Core Culture to Drive Organizational Change
Is everyone in your organization practicing the principles critical to your organization's success? For example, if your organization needs to be innovative, are your processes and practices driving innovation? In this competitive landscape, organizations cannot afford deficiencies in execution.
Discover a way to focus, unify and align everyone in the organization around a few vital core principles. Learn what principles never change and how to introduce change into the core of your organization's culture. Use this practical and actionable approach to drive organizational change so that your organization delivers on it promises and thrives.
Making a Difference: Seeing the Big Picture and Your Role in It
You go to work each day for a reason. No, it's not just to get a paycheck; it's also to make a difference. Your daily activities at work are connected, within the fabric of the organization, to other employees, the achievement of goals, and personal and organizational success.
Stop for a moment and look at the big picture. Uncover the "why," the "how" and the "what" of your organization, and use this knowledge to guide you in achieving meaningful work. You are a vital link in the workplace for your organization. By seeing the big picture, you can understand the value you offer through your work, and discover how to increase that value so you and your organization thrive.
Alignment At Last: Practicing the Principles that Drive Performance
In this competitive landscape, organizations cannot afford deficiencies in execution. Discover a new way to achieve alignment so your valued and strategic principles are infused throughout the organization. Discover how to define the mission and the distinctive & strategic core values of your company and achieve organizational alignment using the Five Ps. Use this practical and actionable approach so that your organization delivers on its promises and thrives.
Related Speakers View all
---
Lois Lowry

Newbery Medal-Winning Author of "Number the Stars" a...

Lisa Kristine

Fine Art Photographer Specializing in Indigenous Peo...

Laura Snyder

Professor; Science Historian; Philosopher; Author of...

David McLauren Ph.D.

Increase profit and productivity through diversity. ...

Lisa Renner

CEO and reknown collaboration expert

Rachael Robertson

Extreme Leadership

MaryAnn D'Ambrosio

You could say MaryAnn D'Ambrosio, MBA, PhD, is energ...

Ellen Rogin

A wealth and prosperity expert, women and money auth...

Sierra Modro

Technology Futurist & Senior Product Manager at Amaz...

Maribeth Kuzmeski

Marketing Consultant, Author & Coach

Terri Sjodin

Founder & Principal of Sjodin Communications

Vicki Hess, RN, MS, CSP

Employee Engagement Expert

Sara Canaday

Leadership Consultant and Personal Branding Expert

Elaine Sanchez

Caregiver Speaker, Author & Co-Founder of CaregiverH...

Tami Evans

Employee Engagement & Levity Leadership Expert

Sheila Warnock

Co-author of Share The Care, the award-winning group...

Dr. Sheila Margolis

An international speaker and author of four books on...

Rachel R. Wagner

Business etiquette traine who works with companies &...

Pamela Rambo

Getting people from where they are to where they wer...

Natasha Donerson-Bowen

Empowering Entrepreneurs and Executives to Succeed i...
More like Sheila