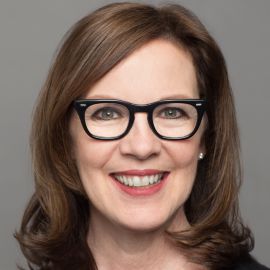 Shelly Ibach
President & CEO at Sleep Number
Shelly Ibach, Sleep Number® setting 40, is president and chief executive officer of Sleep Number Corporation (NASDAQ: SNBR), the sleep innovation leader delivering the best quality sleep through effortless, adjustable comfort and biometric sleep tracking technology.
As CEO of Sleep Number since June 2012, Shelly has combined her passion for delivering increased value to the consumer with her visionary leadership to develop innovative sleep experiences and deliver superior shareholder returns. She has positioned Sleep Number at the intersection of sleep, health, and technology trends, and is a thought leader shaping the growing understanding that sleep is at the center of health and wellness.
After joining the company in April 2007, Shelly served across a wide breadth of executive leadership roles in consumer strategy, sales, marketing and product development, including Chief Operating Officer in 2011. Prior to Sleep Number, Shelly honed her instincts as an expert retailer and brand marketer during her 20-year tenure at Target Corporation and Macy's.
Shelly serves on the executive committee of the Minnesota Business Partnership, an organization comprised of presidents and CEOs from 120 Minnesota companies focused on further enhancing the region's quality of life. Shelly has served on the board of trustees for The Goodman Theater, located in Chicago, and as a retail associate advisor for her alma mater, the University of Wisconsin – Stout, located in Menomonie, Wisconsin.
Based in Minneapolis, Sleep Number's 2017 net sales were $1.44 billion. The company employs more than 4,000 team members and operates 550 Sleep Number® stores located in all 50 U.S. states.
Videos
---