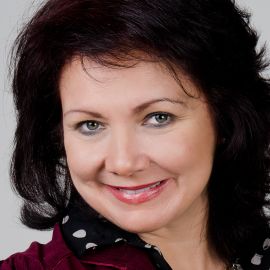 Sherri Henley is Bringing Everyone Together through connections, collaboration, exposure and business.
As Founder and CEO of Business Over Coffee International (BOCI), author, expert in speaking, social media intelligence trainer and collaborative leader, Sherri has learned the art of balancing life between being a wife, mother of two small children and community leader. In addition to effectively managing one of the Mid-South's fastest growing business networks with global reach, Sherri hosts weekly radio and television shows on BOCI Talk Radio Channel, BOCI TV and Sherri Henley Intelligence. She also serves as local chapter board member of National Association of Women Business Owners (NAWBO). Recently quoted in "50 Seeds of Greatness" authored by Germaine Moody – Sherri is a collaborative leader by example. Her latest book: "The Power of Collaboration in Business" features 8 collaborative authors in addition to herself; Volume 1 of the Bringing Everyone Together Series published by BOCI.
In addition to business success, Sherri is a published author of poetry, recording artist and has served as pastor and president of non-profit organizations. Sherri presently serves as the program director for BOCI Professional Boost Program investing time into the lives of people with business aspirations. Sherri has also been recognized for her community efforts with awards by numerous organizations including National College of Business and Technology; also contributing to the University of Memphis Entrepreneurial Program through speaking, training and development periodically.
Although Sherri remains in demand, her demeanor remains one of humble beginnings. Being raised in a pastor's home, Sherri's beliefs and actions are based upon core Christian values being translated to integrity upheld by the executive council and advisors of BOCI; embracing the life mission of Sherri Henley in unity…Bringing Everyone Together because together we are stronger...online and offline.
Videos
---
Speech Topics
---
Keynote and Breakout Sessions:
Social Media Intelligence (The "Why" before the "How")
Make a Mountain Out of a Molehill (Building a professional presence online and offline from scratch equity)
Our Business is Your Platform (an overview of the BOCI hub of connections, collaborations, and exposure tools that deliver value to your online and offline presence)
The Bulls Eye View (avoiding distractions by staying focused on your targeted vision, goal and purpose)
Come Into Your Own (owning your business, managing your message, building your presence)
Global Mentality in a Small Town (social engagement, local and international access to potential clients, targeting your market, stand out in the crowd, build relationships)
Re-Frame Your Image by Changing Your Mind (Overcoming fear of the unknown in the global world of business through social media intelligence)
The Power of Collaboration in Business (enlarge your territory, grow out instead of up)
Social Media Intelligence Training - Private - Group - Corporate:
Facebook for your Business
How I Got in the Top 1% of Profile Views on LinkedIn
Hangout with Us and Google+
Pinterest is Contagious and Why
Twitter is more than a "Tweet"
BOCI Platform for Your Business
Sherri Henley Intelligence specializes in Social Media Intelligence by conducting private, group and corporate training as to the how and why of social media. Breaking down the topic into bite size pieces and offering Do It Yourself training (DIY). From beginners to advanced training…Overview to in-depth insight…Sherri's self-taught intellect turned sought-after professional knowledge on global online interaction takes you into today's world of local and international reach simultaneously.
Books
---