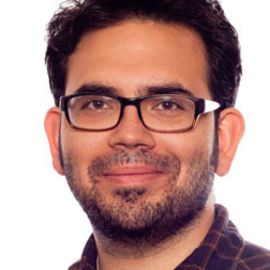 Sonaar Luthra
Sonaar Luthra is the creator of Water Canary, a water-testing device that collects real-time water-quality data from the field.
Sonaar Luthra was a writer and educator when he enrolled in NYU's famed Interactive Telecommunications Program (ITP) -- a breeding ground for cross-disciplinary thinking. He tells the TED Blog what happened next:
"I wanted to come up with some way of becoming what I was calling an 'urban planner for the global village.' And ... I fell in love with circuitry and with making tangible objects that had real functionality. Next thing I knew, I found myself in a class called Design for UNICEF, taught by Clay Shirky in association with UNICEF's Innovations Lab.
"I wanted to see what was possible with water, and I was lucky to have an incredible team and the support of faculty that were willing to take on such a huge challenge. We started off as novices but we all became water experts in the process."
Read the TED Blog's full Q&A with Sonaar Luthra, "Waterwise"
Videos
---