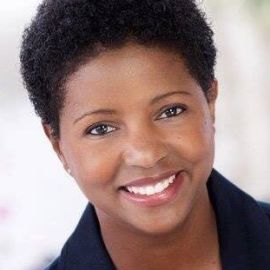 Sonja Crosby
Actor, Voice Talent, Model, Host, Entrepreneur, Emcee, Facilitator/Moderator, Author & US Army Veteran
Sonja Crosby shows organizations how to become more resilient with changes that come up faster than many can keep up with. Most people really struggle to keep up and stay productive in the face of such rapid change.
With the Power of Perseverance, audiences learn to become more flexible, feel empowered to take initiative and know how to deal with that change. Creating a more engaged staff member and productivity levels get better which directly translates to higher revenues.
In her book, "A Heart's Hole Heals, A Journey of Positive Perseverance", Sonja talks about her journey from the best time in her life; marrying her soul mate, to the worst; losing him to a tragic automobile accident where she also suffered major injuries. She uses that story and others from her real life experiences to illustrate how the Power of Positive Perseverance is an effective way to change life for the better.
Sonja's nearly 30 years in the entertainment industry as an Actor, Voice Talent, Model and Host as well as Entrepreneur, Emcee, Facilitator/Moderator and US Army Veteran, have allowed a variety of experiences to help her customize her speech for any audience.
Videos
---
Speech Topics
---
The Power of Positive Perseverance (Resilience through change and challenges)
Related Speakers View all
---
Jonathan Sandys

Speaking on the life & leadership of my great-grandf...

Paula McDade

Women's Empowerment & Leadership Speaker, Bestsellin...

Shoshana Johnson

First African American Woman POW in U.S. War History

Anthony McCarley

Successful Entrepreneur & Triple Crown Marathon Swimmer

Liz Nead

Executive Business & Life Coach

J.R. Martinez

Actor, Best-Selling Author, Motivational Speaker, Ad...

Mark Victor Hansen

Founder & Author of Chicken Soup for the Soul Book S...

Dan Clark

Master Motivator, CEO, New York Times Bestseller & M...

Dr. Franklin Chang Díaz

Former NASA Astronaut, CEO of Ad Astra Rocket Compan...

Michelle J. Lamont

Influential Entrepreneur, Founder & CEO of Lamont PR...

Tiki Davis

Award-Winning Entrepreneur, Successful Businessman, ...

Kendal Netmaker

One of Canada's Leading Entrepreneurs & Author

Benjamin Raymond

CEO of Raymond Insurance Agency & Bestselling Author...

Jessika Rovell

Attorney, Naval Intelligence Officer, and Sexual Vio...

izik zenati

"The model within you - Secrets to a successful mode...

Amanda Russell

Digital Marketing & Branding Strategist, Professor ...

Marilyn Tam

Best-Selling Author, Consultant, Board Certified Exe...

Sherri Henley

Author, Expert in Speaking, Social Media Intelligenc...

Daniel Seddiqui

Explorer & Cultural Analyst

Hypnotist The Incredible BORIS

Award-winning Motivational Hypnotist and Keynote Spe...
More like Sonja