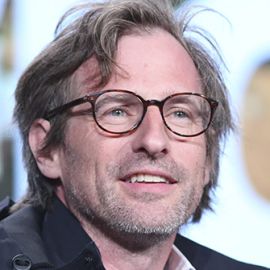 Spike Jonze
Director, Producer, Screenwriter and Actor; Screenwriter of "Where the Wild Things Are" & "Her"
Born on Oct. 22, 1969 in Rockville, MD, Jonze was raised in Bethesda by his father, Arthur Spiegel III, founder of the international health care consulting firm, APM Management Consultants, and his mother, Sandy Granzow, a communications consultant in developing countries and author of Our Dream: A World Free of Poverty. While attending Walt Whitman High School, Jonze met Andy Jenkins and Mark Lewman, the publishers of the popular BMX magazine, Freestylin'. An avid motocross enthusiast, he moved to Los Angeles to take up an editorial assistant job at Freestylin', where he also honed his skills as a photographer and became known for his breakthrough action photography of skateboarders. In 1991, following stints shooting photos for BMX Action and the short-lived Homeboy, Jonze launched Dirt with Jenkins and Lewman, a semi-subversive lifestyle magazine aimed at teenage boys. Though the magazine failed to last long, the young entrepreneur continued undaunted, joining forces with professional skateboarders Rick Howard and Mike Carroll for the Girl Skateboard Company, which primarily endorsed skateboard decks, but also sold all manner of boarding merchandise.
In 1992, Jonze entered the music video world as the co-director of Sonic Youth's "100%," on which he shot raw skateboard footage that was intercut into the video by co-director Tamra Davis. He went on to work with Sonic Youth's Kim Gordon as co-directors of the music video for The Breeders' hit, "Cannonball," which featured a rolling cannonball that seemed to follow the camera. Through Davis - the wife of Beastie Boys' Mike D - Jonze met up with the hip hop band to direct their seminal video, "Sabotage" (1994), which proved to be a breakthrough for the director. Mimicking the open credit sequences from 1970s cop shows, Jonze dressed the Beasties in campy polyester suits, aviator shades and fake wigs while utilizing whip pans, rack focusing and freeze frames to show them running down various bad guys throughout Los Angeles. The song was a big hit for the Beasties, thanks in large part to the music video receiving heavy play on MTV. Also that year, he worked with the Beastie Boys on their videos for "Sure Shot" and "Ricky's Theme." Jonze also collaborated with Weezer on "Undone (The Sweater Song)," a visually arresting, one-take experimental video, filmed with a specialized camera used by Alfred Hitchcock in "Rope" (1948).
Jonze reunited with Weezer to direct the acclaimed video for their single "Buddy Holly" (1994). Dressing the band as clean-cut 1950s teen idols, Jonze placed them onstage at the famed "Happy Days" hangout, Arnold's Drive-In, and cut actual footage from the series in with shots of Weezer playing onstage. The off-the-wall marriage of current music with nostalgia television made the well-executed video one of the most talked about entries in the medium, helping to make the song an instant hit. "Buddy Holly" walked away with four MTV Video Music Awards in 1995, including one for Jonze in the Best Direction category. He continued to raise the music video bar with conceptually interesting and visually appealing work, like Björk's Hollywood musical-inspired "It's Oh So Quiet" (1995) and R.E.M.'s karaoke-like "Crush with Eyeliner" (1995), starring Japanese youth posing as the band. Jonze did away with the idea that music videos must be a quick changing collage to grab the viewer's short attention span; instead replacing it with a one-image video, as he did in Wax's "California" (1995) which included slow-motion footage of a running man on fire.
In 1997, Jonze directed a less stylized and more narrative music video for Daft Punk's "Da Funk," which followed an anthropomorphic dog through the city streets, as he looks for friends while totting a ghetto blaster that plays the song. That same year, he made the senior prom-set "It's All About the Benjamins (Rock Remix)," wherein Puff Daddy's energetic performance incites sleepwalking students to liven up the dance and wreak havoc on the school. Jonze again broke new ground directing the video for Fatboy Slim's dance track "Praise You" (1998). He also played the choreographer for the fictional Torrance Community Dance Group, a troupe that put on a show in front of a movie theater. Shot like an amateur tourist home video, the music video featured a real audience that had gathered and ended with an unscripted moment when the theater manager angrily turned off the music. In addition to his vast body of impressive music video work, Jonze counted among his credits memorable television commercials for Lee Jeans, including "Twister," which starred Buddy Lee, Man of Action, heroically braving a tornado to save a kitten. He also used an operating room set for his spot for Levi's Wide Leg Jeans, which was scored with the 1980s electro-pop hit, "Tainted Love."
Turning to the occasional acting gig, Jonze made his big screen debut with a bit part in Allison Anders' "Mi Vida Loca ("My Crazy Life") (1993). Following a cameo role as an EMT in the Michael Douglas feature "The Game" (1997), he landed his first featured role as the goofy Desert Storm soldier Conrad Vig in David O Russell's action-packed dark comedy, "Three Kings" (1999). While the affable Jonze proved more than capable as a performer, he instead chose to make his mark in features as a director. Before landing on the big screen, Jonze directed segments of the short-lived series "Hi-Octane" (Comedy Central, 1994) starring, produced by and written by future wife Sofia Coppola. Additionally, he created the frenetic title sequence to the short-lived sitcom "Double Rush" (CBS, 1995) and worked extensively in shorts, from his early 1990s skateboard video art to "Las Nueve Vidas de Paco ("The Chocolate Movie") (1995). Along with Roman Coppola, he was co-cinematographer of the short "Bed, Bath and Beyond" (1996), directed by Sofia Coppola, Ione Skye and Andrew Durham. In 1998, Jonze's documentary short "Amarillo By Morning" screened at Sundance Film Festival.
That same year, his work as cinematographer for the concert film of the 1996 Tibetan Freedom Festival entitled "Free Tibet" played on screens. Following an aborted attempt at directing the film adaptation of the beloved children's book Harold and the Purple Crayon, Jonze landed a development and production deal with Propaganda Films in 1997. He soon made an auspicious feature debut with "Being John Malkovich" (1999), an appropriately quirky fantasy about a struggling puppeteer and office drone (John Cusack) who discovers a room in his half-sized office building that allows anyone to spend 15 minutes inside John Malkovich's head. Soon, the puppeteer and his object of desire (Catherine Keener) run an afterhours business charging a fee for their customer's 15 minutes, which eventually includes Malkovich himself after he discovers their scheme. Despite the loopy and abstract concept - not to mention the hilariously bizarre scene where Malkovich enters his own head - the film quickly created a remarkable advance buzz and was supported by rave reviews after its premiere at the Venice Film Festival. Jonze was nominated for several critics and industry awards, including an Academy Award nod for Best Director.
Trading on his long-standing relationship with MTV, Jonze made a foray into series television as the co-creator, writer, performer and executive producer of the controversial cult hit "Jackass" (MTV, 2000-02), which featured an edgy troupe of fearless street stunt artists led by Johnny Knoxville, who engage in all manner of risky real-life adventures - the more stupid, painful and disgusting, the better. While it took flack for purportedly inspiring teenagers to mimic its stunts with disastrous and occasionally deadly results, "Jackass" quickly became the music television network's most popular show, while making a Hollywood star out of Knoxville and spawning a successful theatrical spin-off, "Jackass: The Movie" (2002). On the big screen, Jonze continued to cultivate a close relationship with screenwriter Kaufman, producing his script "Human Nature" (2001), a quirky and fantastical dramedy of manners starring Tim Robbins and Patricia Arquette that failed to mimic the charm and success of "Malkovich."
The following year, Jonze and Kaufman joined forces again for the remarkable reality-bending "Adaptation" (2002), which featured Nicolas Cage as Kaufman himself as the central character, a timid, anxiety-ridden screenwriter struggling to adapt author Susan Orlean's best-selling novel The Orchid Thief into a motion picture. Inspired, loopy and unabashedly eccentric, "Adaptation" was a work of extreme originality, flip-flopping between fact, fiction and fantasy while depicting both Kaufman's angst-ridden life and major plot elements from the book by Orleans (Meryl Streep), which chronicled her encounters with real-life Miami orchid thief John Laroche (Chris Cooper). Once again, Jonze was honored for his work with a Golden Globe nomination for Best Director. Meanwhile, though he had ventured into film, Jonze continued directing music videos, including "Get Back" (2004) for Ludacris, "Triumph of a Heart" (2005) for Björk and "Flashing Lights" (2008) for Kanye West. After serving as the producer of "The Fall" and Charlie Kaufman's directorial debut, "Synecdoche, New York" (2008), Jonze wrote and directed the adaptation of the long-beloved children's novel, "Where the Wild Things Are" (2009), which greatly expanded the book's world through the use of live action combined with CGI and animatronics.
Videos
---
Related Speakers View all
---
Charlie Kaufman

Oscar-Winning Screenwriter, Producer, Director, Lyri...

Michael Stuhlbarg

Award-Winning Actor

Steven Spielberg

Oscar Award-Winning Filmmaker

Scarlett Johansson

Award-Winning Actress & Singer; Known for Portraying...

Spike Lee

Academy Award-Winning Writer, Producer, Actor & Dire...

Alan Arkin

Actor and Director; Known for "Argo" and "Little Mis...

Liev Schreiber

American Actor, Producer, Director, and Screenwriter

Avi Arad

Movie Producer; Known for his Work on "Iron Man," "S...

Wes Anderson

Award Winning Filmmaker

Tim Blake Nelson

Actor Known for His Roles in "O Brother, Where Art T...

Sofia Coppola

Academy Award-Nominated Director, Screenwriter, Prod...

Sam Mendes

Stage & Film Director Known for "Cabaret"

Bette Midler

Entertainer & Award-Winning Actress & Singer

Barry Levinson

Academy Award-Winning Director, Screenwriter & Producer

Dan Futterman

American actor and screenwriter

J.J. Abrams

Director, Producer, Writer, Author

Ben Foster

Actor, Known for "Liberty Heights" and "K-Men: the L...

Peter Berg

Writer, Director, Producer and Actor, FILM 45

Logan Lerman

Actor

Joaquin Phoenix

Actor, Producer & Activist Known for "Gladiator" and...
More like Spike