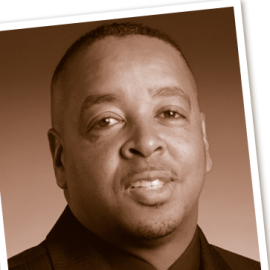 Spud Webb is a former NBA player best known for being one of the shortest players in NBA history.
He attended Midland Junior College after not being recruited by any Division 1-A universities. While at Midland, he led his team to the junior college national title in 1982. He would eventually get noticed by North Carolina State, who eventually offered him a scholarship. He helped lead them to a Sweet 16 appearance in the NCAA tournament.
After not being drafted in the NBA, he would sign as a free agent with the Atlanta Hawks. He would go on to play 12 seasons in the NBA with the Atlanta Hawks, Sacramento Kings, Minnesota Timberwolves, and the Orlando Magic. Besides being known for being one of the shortest players in NBA history, he is also known as the shortest player to compete in the NBA Slam Dunk Contest. He entered the contest in 1986 and went on to win the event.
Today, he lives in Dallas where he appears on pre-game and post-game shows for the Dallas Mavericks on a local television station.
Videos
---
Books
---
News
---
Remembering The Day When Spud Webb Won The NBA Dunk Contest
Anthony Jerome "Spud" Webb was the shortest NBA player in history when he came into the league at only 5'7" (Muggsy Bogues and Earl Boykins are the only two even shorter). But he always played larger than his size, and his leaping ability off the charts. His official vertical leap was listed at 42 inches, but some say he got up to 50.