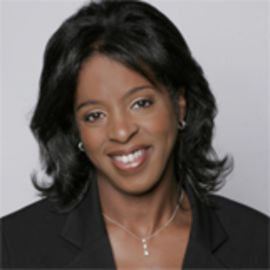 Stacey Tisdale
Financial Behavioral Expert, Award-Winning Broadcast Journalist, Author & CEO of Mind Money Media
Stacey Tisdale brings audiences valuable insight on personal finance behavior, particularly as it applies to female empowerment, diversity, and inclusion. As a broadcast journalist and financial behavioral expert, Tisdale's presentations feature solid takeaways for businesses and nonprofits regarding multiculturalism, gender parity, diversity, and inclusion in the corporate space.
When she was a journalist with Wall Street Journal Television, Tisdale became one of the first women—and the first African American—to report from the New York Stock Exchange. With more than 20 years of reporting for some of the most prestigious news organizations in the world, she is a sought-after voice when it comes to new ideas and methods of interacting with our money. Named by Top 100 Magazine as one of 2019's Top 100 People in Finance and CEO of multi-media content provider, Mind Money Media, Tisdale helps audiences better understand how our personal finance experiences, careers, and decisions are impacted by gender, race, age, orientation, socioeconomics, and cultural diversity.
She worked on Wall Street as a cash manager for a major investing firm, investing $90 million per day in global financial markets, and then moved into financial journalism. Tisdale became one of the first on-air reporters for CBS MarketWatch and served as a business/personal finance correspondent for CBS programs like CBS News and The Early Show. She filed business and consumer reports for all CNN networks. Her work includes Business Correspondent for Al Jazeera America, financial expert for NBC's Today Show, a former Senior Editor of Personal Finance for Black Enterprise, a financial expert on The Oprah Winfrey Show, and she serves as an expert contributor for O Magazine.
Tisdale's critically acclaimed book, "The True Cost of Happiness: The Real Story Behind Managing Your Money" centers on what drives financial behavior and financial psychology, central themes of her presentations. Tisdale created a personal finance curriculum for college students for the White House, conducted research for the United States Congress on the financial behavior of professional athletes, and develops financial education and life-skills programs for professional sports teams and corporations, including the WNBA's Washington Mystics, the New York Giants, and the female employees of Microsoft.
Speech Topics
---
Financial & Lifestyle Issues That Face Women & Minorities Social Trends
The New Realities of the Workplace
A Message to University Students About Finance