Stacie Huckeba is an internationally recognized photographer and film producer. She is also writer and public speaker. She is a regular contributor for the Huffington Post and has a recurring column in the East Nashvillian. Her 30-year career has spanned decades and genres, she has photographed icons such as Billy Joel, Dolly Parton, Barry Gibb, Buddy Guy, Pearl Jam, Robert Plant, and countless others.
Navigating a fiercely image conscious industry has allowed her to understand human insecurities better than most. However, it wasn't the decades of working with others that drove her career to new heights- it was her own physical transformation. Over the course of four years Stacie lost 220 pounds, and as she puts it, "lost ten times that mentally and emotionally". What she gained, however, had far more gravity than what she lost. She found the ability to tap into her own inner strength and beauty; no matter her dress size along the way. Stacie now has a message and the voice to pass that ability along to others.
Her writing and speaking engagements are inspirational, educational, and deeply honest. They are also peppered with the same raw sarcasm and hilarious "real talk" that drove her to success. Her presentations encourage people to dig deeper, and provide a roadmap for maneuvering the image-obsessed culture we all exist in. Her photographs and video productions tap into the honest authenticity, humor and strength of each of the artists she works with.
In Her Own Words - Courage - I had the courage to face my demons, destroy stereotypes, change my body in a drastic but spectacular way. And miraculously, in the process find not only smaller pants, but my life's passion.
Persistence - Through sheer persistence I have managed to live a truly authentic life. I've never wavered or been afraid to take on any challenge that crossed my path. I knew as a small child growing up in rural Texas that I wanted to become a famous photographer in the music industry. And I have never taken my eye off that prize; Whatever came my way.
Inspire - I have been able to openly and fearlessly show the world my flaws, scars, downfalls, failures, disappointments, and pain. That ability to be honest has given me the amazing gift of being able to inspire other people to do the same. And to realize in the process how truly remarkable they are. It has shown me that every single person walking this earth is beautiful and has a story to tell. - It is impossible to express how much I love being able to help them tell it.
Videos
---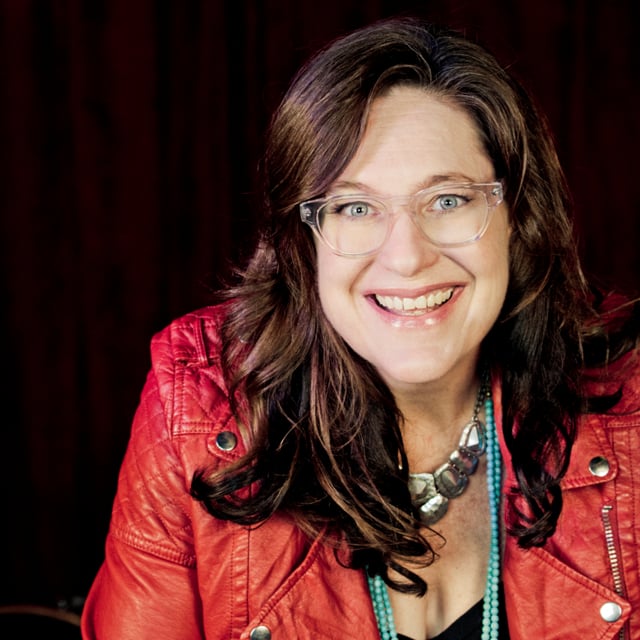 Speech Topics
---
Speech Topics
Personal Growth/Empowerment
Understanding our true beauty and learning how to love yourself in your present state

Sexism in male dominated industries
Artists and Entertainers
Image Branding

Harnessing your inner power for more authentic photos and videos (includes posing tips)

Panels with established artists available upon request
Related Speakers View all
---
Elna Baker

Writer, Comedic Storyteller & Contributor on "This A...

Kirstin Leigh

Christian Author and Singer/Songwriter

Tina Marie Jones

Connecting with the audience through the style of a ...

Shawn Rene Zimmerman

Professional Fitness Model and Celebrity Trainer

Jessica Cox

World's First Armless Pilot & First Armless Black-Be...

Bill Wooditch

Founder, CEO, and president of The Wooditch Group

Myles W. Miller

Myles is a premiere, top-tier, world-class motivator...

Caroline Dowd-Higgins

Career & Professional Development Expert

Hypnotist The Incredible BORIS

Award-winning Comedy Hypnotist and Keynote Speaker

Amanda de Cadenet

Founder & CEO of #Girlgaze

Francine Ward

Attorney, Professional Speaker, & Author

Naomi Judd

Grammy Winning Singer-Songwriter, New​ ​York​ ​Times...

Mark Victor Hansen

Founder & Author of Chicken Soup for the Soul Book S...

Alexandra Cuerdo

Director, Writer & Photographer

Martin Lisius

"The Storm Whisperer", Cinematographer, Producer, Di...

Poet Ali

Communications Expert, Catalyst Human Connection, So...

Jon Lowenstein

Award-Winning Photographer, Documentarian, Writer & ...

Jameela Jamil

Actress, Outspoken Feminist & Body Positivity Advocate

Liz Jordon

TED Talk Veteran, Yoga Master & Healing Guru

Autumn de Wilde

Photographer & Filmmaker
More like Stacie