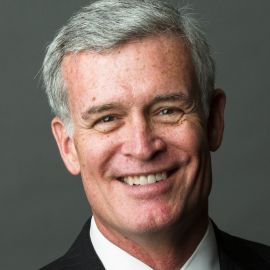 Stan B. Walters
"The Lie Guy"; Creator of Innovative Interviewing Techniques for 21st Century Investigators
Stan, known as "The Lie Guy", has served for more than 25 years as an instructor with Public Agency Training Council which the largest law enforcement training association in the United States. Stan is also an adjunct instructor for the Department of Defense – Defense Intelligence Agency: National Center for Credibility Assessment, Eastern Kentucky University – College of Justice & Safety and the University of Missouri – Law Enforcement Training Institute. Stan has taught to various state police, local and municipal and law enforcement training academies over forty-five states as well as the US Department of Defense, National Security Agency, US Army, US Navy, US Air Force, US Air Force S.E.R.E., US Immigration and Naturalization Service, Drug Enforcement Administration, the Texas Rangers, Bureau of Alcohol Tobacco and Firearms, US Probation, US Attorney's Offices and the Federal Law Enforcement Training Centers in Georgia, Arizona, and New Mexico.
Stan is the author and co-author of numerous books, training materials, audio tapes, and pocket guides. His books, including The Truth About Lying: How To Spot A Lie, Protect Yourself From Deception, and Principles of Kinesic Interview and Interrogation, are required reading at colleges and for training programs across the country. The Truth About Lying has been translated into several foreign languages.
An accomplished lecturer, speaker, and instructor, Stan is in great demand for his informative and dynamic training courses. He has appeared on ABC, CBS, CNN, Fox News, NBC, France Channel One, and Australia Today. Additionally, Stan has been profiled twice on National Geographic and was host/technical adviser on National Geographic The Science of Interrogation.
Speech Topics
---
Provide your executives, managers, and employees with a skill that will benefit them and your organization, in countless ways. As one of the world's leading experts on interviewing and interrogation, Stan Walters has taught thousands of people in government, law enforcement, business, and universities how to spot the signs of deception. Whether you're in Sales or Marketing, Human Resources or Security, knowing how to detect deception is a most useful skill. Stan's keynote presentations and workshops also happen to be highly entertaining and lively, using video clips and riveting anecdotes to highlight his points.