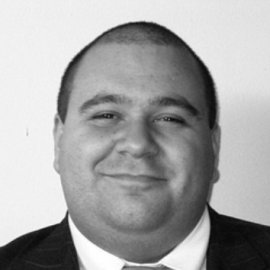 Stan Sher
Stan Sher is a millennial sales and marketing strategist with over 12 years experience working in the automotive industry. Stan also consults small businesses with their sales and marketing strategies.
I spent several years working in the automotive industry holding various positions from sales consultant to sales manager and eCommerce director for some of the biggest dealerships in the country. I transitioned from retail to training and consulting where I help automotive dealerships sell more vehicles using forward thinking consultative selling strategies.
I write for numerous publications and blogs such as Dealer Marketing magazine, Digital Dealer, Automotive Digital Marketing, DealerElite, Driving Sales, Medium, just to name a few.
Additionally, I started Social Sher to help other industries increase market share through social sales and marketing strategies. I have done a lot of consulting for small business and retail businesses to help them understand marketing strategies to drive more opportunities.
I am also a public speaker where I present strategies for various industries by training sales, marketing, retail concepts, social media and reputation management.
Speech Topics
---
Forward Thinking Consultative Selling
The internet and social media has changed the way that business is being conducted. In order for a business to continue to grow it is important to implement a forward thinking consultative selling strategy. The FTCS concept incorporates traditional sales strategies and blends in proper use of social media, reputation management and factual evidence. This is how millennials are doing business and anyone that is connected. This workshop will instill strategies to empower the modern sales professional.
There Is Always An Option
There are way too many people complaining about how they cannot accomplish something. In a world filled with excuses it seems as there are people that work their way up to success. The reality is that there is always an option that one can take as a detour to gain the success that they are looking for. This workshop will inspire people to take the proper action. The action that builds character, personality and networking skills that will propel one to success. It does not matter what career you are in, what your income is or what your goals are. The fact is that everyone has opportunity if they approach it the right way.
News
---
Automotive Sales and Business Development Expert Stan Sher Celebrates Fourteen Years In Business
SOMERVILLE, N.J. - Jan. 26, 2017 - PRLog -- It was fourteen years ago this month that was the spark of a change in career direction for Stan Sher. Stan Sher was twenty years old, attending college and working three jobs as a lifeguard and swimming instructor to pay for his college tuition, brand new car and rent. At the time Stan wanted to take a job that would allow him to understand the real business world. "I was studying to become a school teacher and I wanted to enhance my resume by taking a job that would require me to work with more people." says Stan Sher, the 33-year-old current founder and president of Dealer eTraining. He added, "I answered an ad for a job to sell cars at a Hyundai and Mazda dealership and was hired right away to start training."
Stan Sher would spend the next eight years working in retail dealerships where he held positions such as Sales Consultant, Internet Sales Manager, Internet Director, Dealership Process Facilitator and Sales Manager. Stan worked with Honda, Acura and Nissan brands where he was consistently successful in growing sales for Internet and Business Development departments. Throughout that time Stan decided that he would make the automotive industry his career and start teaching other people how to become successful in the industry. In December of 2010 Stan launched Dealer eTraining with the goal of providing training services for under performing car dealerships. "I first met Stan when he was training the BDC in a dealership that I worked in and he has been such an inspiration for my own growth" says Romel Quintanilla, Internet Sales Manager at Don Johnson Motors in Brownsville, Texas.
Stan Sher has managed to grow Dealer eTraining into the premier and well respected training and consulting firm for the automotive industry. Dealer eTraining has just celebrated six years in business. In recent times Stan Sher has been providing consulting and training services to major automotive OEM corporations as well. "I have had the privilege of training and consulting well over 100 dealerships over the last six years and I plan to triple that number in the next five years" says Stan Sher.
The growth of Stan Sher and Dealer eTraining (http://dealeretraining.com) includes a recent major partnership with Auto Ad Builder (http://autoadbuilder.com). Together the two companies offer hands-on solutions for digital marketing, recruiting, consulting and training.
Experience + Confidence = Victory
Have you ever been held back from taking the next step? If you are anything like me then chances are the answer is "yes". Our life experiences have a funny way of developing certain characteristics that can help us become successful or lead us to fail.
From a very young age we start to take in everything from our surroundings and eventually these surroundings shape what we become. The best example I can use for this is myself.
For myself winning has never been easy. I did not attend an Ivy League college. My parents were not rich with huge connections. I never played politics to try to get ahead. The fact is I had to work harder than anyone else to get the chances that others normally get without them truly earning these chances. Ringo Starr of the Beatles wrote and released a song called "It don't come easy" after the Beatles broke up. Ringo eventually managed to stay relevant and successful through the years thanks to his background being a Beatle. This was a perfect example of how experience and confidence combined made him victorious.
A few years ago I was frustrated with how slow my business was taking off. I even developed negative publicity by competitors that tried to destroy what I was working on. At first I decided to just give up and go silent. I wanted to try something different and see where my experience would take me. I kept operating my business, Dealer eTraining with a few clients where I focused on providing hands on consulting and training. I also branched out into a different field of sales and marketing. I need financial breathing room so I took a job with benefits and a steady pay check as a territory manager for a sales and marketing company that was handling a contract for a flooring company.
I spent over two years operating like this. My job transferred me into a different division where I would work with a major pre-paid wireless client as the territory manager. Dealer eTraining was able to grow with new clients, opportunities and ideas. I partnered Dealer eTraining with another company where we now are a full service digital marketing company that also offers training and consulting services to car dealerships. Over the last two years I managed to make a great living, pay off debt, get a clean slate and a fresh peace of mind.
So what have I done here? I took my fourteen years of experience as a sales, marketing and business professional and leveraged it into fresh opportunity. My confidence of knowing that I am truly great at this helped me create a formula for success. Please understand that it took an investment of twelve hours a day and six days a week of nonstop work, travel and networking for things to move forward. There are times even now where my television is not turned on for three months at a time. I have no time for the drama and the scary news out there. I made a decision to live my life and create my own news.
The economy is only going to be as good or bad as you choose to make it for yourself. The President of the United States will only be great or bad for you if you sit back and wait for miracles. The true miracle is created when you look at your bank account on Friday and know that your bills are paid, you can provide help for your family and spend money freely over the weekend to enjoy life. I am not saying that money creates happiness but it sure does solve a lot of problems if they arise. My happiness is when I can take my experience and mix it with my confidence to create a winning formula. Remember that nothing in this life is easy. It is the people that are willing to struggle, take risks and leverage experience that will eventually come out on top.
Stop Recycling Your Salespeople
The automotive industry is experiencing massive growth as dealerships are increasing sales. New technology is being designed to help car dealers manage their business better. It seems that car dealers are opening up even more to new ideas and are starting to make positive changes. The problem of turnover in our business still exists, however, and continues to grow.
In the past year I have had five friends, all veterans of more than 20 years in the retail automobile industry, leave the business. These people took their skills and entered a new career for a new opportunity. They all left for the same reasons. The reasons included constantly dealing with changes in the store that prevented them from maximizing opportunities, as well pay-plan changes and other issues. Some of these brilliant high-level automotive executives even got terminated because the dealer wanted to pay someone else less.
Let's consider recruiting and training fresh auto sales professionals into a "brand-new, financially rewarding career," as promised in recruiting advertisements and job interviews. There are plenty of recruiting companies running campaigns, interviewing and training candidates, and placing these candidates into jobs.
Everything seems great after the hiring process is finished. But somehow after a few weeks, the same dealership is often once again looking for new people, and it seems like a miracle if one of the previous recruits is still employed at the dealership. This actually happened to a friend of mine a few days ago. Does it sound familiar?
Why does this pattern continue in dealerships all over the country? Is it a fact that all of these new hires are not capable of succeeding in the business of selling cars? Management's excuse is always that it hired the wrong people. If that's true, how come they are not changing their ways and hiring more brilliant people? Did they really hire the wrong people or did they drive away some great people with their own "insanity"? It brings to mind the old saying that the definition of insanity is doing the same thing over and over again and expecting different results.
It is time to stop recycling salespeople and start building a quality group of sales rock stars. This means providing proper training, coaching, mentorship, and a positive environment for them to work in. It does not mean throwing them out on the floor to try to figure it out from the other sales professionals. It is a competitive business, and other salespeople see new hires as competition. I know this because I was once a brand-new salesperson at a dealership too. I remember being thrown on the floor to figure it out and given a list of random customers to call without being taught what to say.
A big part of the problem is that aside from not mentoring new hires, management takes it upon itself to use these new hires as punching bags by talking down to them. Going back to the story of my friend who was driven away from selling cars, he left the business with a bad taste in his mouth about our business because the sales manager bullied him five days into starting at the dealership. My friend was the last of the trainees that was still employed at the dealership after training before he was fired. But two weeks later, the same recruiting company was running the same advertisement for the same dealership to recycle salespeople once more. How much money and time does that cost the dealership?
The problem is not that we are always hiring the wrong people. The problem is that there are no boundaries set in place by upper management and ownership of how management needs to behave. The other problems include having poor pay plans. Great salespeople eventually notice and make moves for better opportunities. The fact is that there are some wonderful dealerships that rarely have any turnover. These are situations where everyone makes a great living, the reputation of the store is solid, and the business has a caring environment.
If your dealership is constantly recycling through salespeople, it's time to take a look at the dealers in your market that barely ever run recruiting advertisements and evaluate what they are doing differently from you. It is also time to evaluate the quality of managers that are on staff, and either train them or replace them with the right people. This is also a great time to evaluate recruiting, training, and hiring procedures.
When using a recruiting and training company to provide this service, consider making the upfront investment in the service instead of bringing in a recruiting company that will charge innocent job seekers for the training. The dealers that make the investment in their business upfront always hire the right people with the right process. This decreases turnover while increasing production and profits.
Related Speakers View all
---
Nicholas de Wolff

Digital Media & Brand Strategy; Economic & Social Tr...

Josh Linkner

Five-Time Tech entrepreneur, Hyper-Growth CEO, New Y...

R "Ray" Wang

Founder, Chairman & Principal Analyst at Constellati...

Jeff Taylor

Founder of Monster.com & Eons.com

Tim Sanders

Bestselling Author, Technology Pioneer, Expert on Co...

Jordan Goldman

Named "One of the top young entrepreneurs in America...

Louis-Philippe Loncke

European Adventurer 2016, Explorer, Motivational Spe...

Clay Laugier

Social Entrepreneur & Start-Up Mentor

Lisa Van Allen

Executive Coach and Spiritual Director to Mission-Dr...

Tim Rooney

Helping Businesses Grow Profitably and Maintain a Wi...

Micah Solomon

Customer Service & Experience Consultant

Peter Guber

Executive, Entrepreneur & #1 NYT Bestselling Author,...

Igor Beuker

World Authority on Marketing and Media

Michael Treacy

Best-Selling Author, Entrepreneur & Business Adviser

Don Peppers

Marketing and Sales Futurist; Customer Experience Th...

Geoffrey Moore

Managing Director, Geoffrey Moore Consulting; Ventur...

Kelly McDonald

Multicultural Marketing & Business Trends Expert

Barbara Corcoran

Real Estate Entrepreneur & Mogul, Angel Investor, Au...

Tony Alessandra

Premier Communications Expert; Author of "The Platin...

Lori Cheek

Architect; Entrepreneur; Founder & CEO of Cheekd
More like Stan