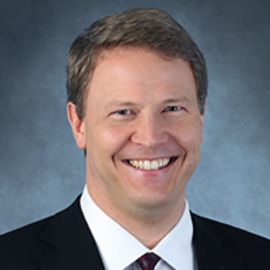 Stefan Heck
Co-Founder & CEO of NAUTO, Professor at the Institute for Energy at Stanford University
Dr. Stefan Heck is CEO and co-Founder of Nauto, the Palo Alto-based autonomous vehicle technology company. Heck is also Consulting Professor at the Precourt Institute for Energy at Stanford University, teaching courses and conducting research on innovation, energy, and resource economics.
He directs the Energy Transformation Collaborative (ETC) a new program applying the talent of the Stanford community and Silicon Valley to develop and deploy novel solutions to the world's most vexing energy problems. In addition, Heck is also a research fellow at the Steyer Taylor Center at the Stanford business and law school, and an angel investor in disruptive technology companies.
Previously he was a Director at McKinsey and co-founded and led the Cleantech and Sustainability practice. He is also on the Board of the Silicon Valley Leadership Group.
Heck is on the Innovation Advisory Board of United Technologies, the board of the Biomimicry Institute, the advisory boards of New World Capital, Chrysalix Energy Venture Capital, and the School of Earth Sciences at Stanford and has published a book "Resource Revolution: How to Capture the Biggest Business Opportunity in a Century".
Videos
---
Related Speakers View all
---
Euan Murray

Chief executive officer, The Sustainability Consortium

Matt Sitter

Project Manager at McChrystal Group

Harish Shah

The Singapore Futurist

Noah Lichtenstein

Partner @ Cowboy Ventures

Joel Swisher, PhD

Internationally recognized expert in the analysis, d...

John E. Waters

Electric Vehicle Pioneer, Energy Strategy Consultant...

James Canton

Futurist, Author & Visionary Business Advisor

Kelly Peters

CEO and Co-Founder of BEworks

Damon Rich

Co-Founder of Hector, Designer & Urban Planner

Kathleen McLaughlin

Senior Vice President & Chief Sustainability Officer...

Jennifer V. Miller

Founder of People Equation Press

Douglas Kolker

Consultant at Sandler Training

Fernando Valenzuela

President Latin America – Cengage / National Geograp...

Lolly Daskal

President & Founder of Lead from Within; Author of "...

Joe Gebbia

Co-Founder, Chief Product Officer, Airbnb

Eric Spiegel

Former President & CEO of Siemens; Corporate Develo...

Ken Blanchard

Chief Spiritual Officer at The Ken Blanchard Compani...

Ed Gillespie

Environmental Entrepreneur, Futurist & Author of "On...

Paul Tiffany

Public Policy, Leadership, & Competitive Strategy Pr...

Daniel Zarrilli

New York City's Chief Climate Policy Advisor & OneNY...
More like Stefan