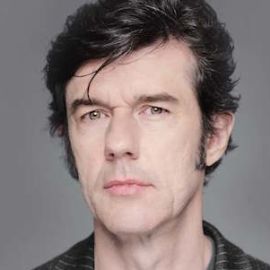 Sagmeister studied graphic design at the University of Applied Arts Vienna. He later received a Fulbright scholarship to study at the Pratt Institute in New York. He began his design career at the age of 15 at "Alphorn", an Austrian Youth magazine, which is named after the traditional Alpine musical instrument.
In 1991, he moved to Hong Kong to work with Leo Burnett's Hong Kong Design Group. In 1993, he returned to New York to work with Tibor Kalman's M&Co design company. His tenure there was short lived, as Kalman soon decided to retire from the design business to edit Colors magazine for the Benetton Group in Treviso, Italy.
Stefan Sagmeister proceeded to form the New York based Sagmeister Inc. in 1993 and has since designed branding, graphics, and packaging for clients as diverse as the Rolling Stones, HBO, the Guggenheim Museum and Time Warner. Sagmeister Inc. has employed designers including Martin Woodtli, and Hjalti Karlsson and Jan Wilker, who later formed Karlssonwilker.
Stefan Sagmeister is a long-standing artistic collaborator with musicians David Byrne and Lou Reed. He is the author of the design monograph Made You Look which was published by Booth-Clibborn editions.
Solo shows on Sagmeister, Inc.'s work have been mounted in Zurich, Vienna, New York, Berlin, Japan, Osaka, Prague, Cologne, and Seoul. He teaches in the graduate department of the School of Visual Arts in New York and has been appointed as the Frank Stanton Chair at the Cooper Union School of Art, New York.
His motto is "Design that needed guts from the creator and still carries the ghost of these guts in the final execution."
Sagmeister goes on a year-long sabbatical around every seven years, where he does not take work from clients.
He has spent many years designing for the music industry. Several years ago he decided to dedicate 25% of his work to the art world, things like books and publications for galleries, another 25% to the scientific community, 25% to social causes, and the remaining quarter has stayed dedicated to the music industry.
Speech Topics
---
Design and Happiness talk
Stefan Sagmeister will explore the possibilities to achieve happiness as a person and as designer and the chances to design pieces that induce happiness in the audience. Lots of clips from the documentary feature: The Happy Film will be shown.
Why Beauty Matters talk
Stefan Sagmeister will use examples from architecture, design and science to show that beauty is no mere surface strategy. He will try to proof that we not only feel differently when we are surrounded by beauty, but we also behave differently.
Design has to work, art does not.
Stefan Sagmeister will talk about art and design and the difference between the two. He'll show some examples from 500 years ago and some from yesterday. He will examine functionality and uselessness. He will try to figure out of it is more advantageous to be a designer or an artist. Or if it makes any difference at all.
Books
---
Related Speakers View all
---
Debbie Millman

Writer, Educator, Artist, Brand Consultant & Host of...

Paul Topolos

Illustrator & Concept Designer at Pixar Animation St...

Matthew Luhn

Former Pixar Animator, Story Artist, Creativity Expe...

Austin Hill Shaw

Author, Architectural Designer & Creativity Expert

Manuel Lima

Interaction Designer, Information Architect & Design...

Shirin Neshat

Iranian Visual Artist; Focuses on Social, Cultural a...

Paola Antonelli

Senior Curator at the Museum of Modern Art in the De...

Jessica Walsh

Graphic Designer & Partner at Sagmeister & Walsh

Erik Spiekermann

Typographer & Designer; Founder of Galerie P98a; Par...

Mauro Porcini

Chief Design Officer at PepsiCo

Baratunde Thurston

Futurist Comedian, Writer & Cultural Critic

David Carson

"Grunge typographer"; creator of Ray Gun magazine

Deanna Van Buren

Design Director & Co-Founder of Designing Justice + ...

Frances Anderton

Host of "DnA: Design and Architecture"; Producer for...

Jake Barton

Principal & Founder of Local Projects

Damon Horowitz

Philosophy Professor & Serial Entrepreneur, Former I...

Jeff Speck

City Planner & Urban Designer; Advocates for Smart G...

Wava Carpenter

Editor-in-chief and content director of the newly la...

Afdhel Aziz

Leading Expert on Brand Purpose & Marketing Innovati...

Khoi Vinh

Principal Designer at Adobe & Former Design Director...
More like Stefan