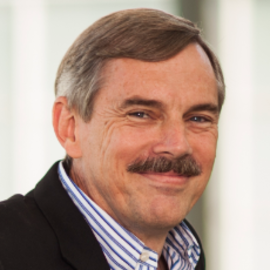 Stefan Swanepoel
Corporate/Motivational Keynote Speaker & New York Times Bestselling Author of 24 Books
Stefan Swanepoel's life has been a "Serengeti journey"—from his birth in Kenya to schooling in Hong Kong and South Africa eventually, running a New York-based global franchise network with 25,000 sales associates in 30 countries. In all he has served as president of seven companies and two non-profit organizations.
Now for the first time he has combined his love of wildlife and nature, his ability to captivate audiences, and his comprehensive life experience into a captivating message in an inspirational fable for everyone. In the New York Times bestseller Surviving Your Serengeti:7 Skills to Master Business & Life he vividly portrays how this larger-than-life metaphor can provide guidance and inspiration for individuals and companies in today's fast, busy and complex world.
Stefan has authored 19 books and reports on business trends, real estate and social media. He lives with his wife and two sons in California.
Presentation:
A Safari of Self-discovery. High Energy…motivational…refreshing! Unlike any other presentation…a thrilling safari of self-discovery!Serengeti-born Stefan Swanepoel blends together his passion for wildlife and his 30 years of business experience as CEO of 7 companies and of 2 non-profits into a unique presentation that fascinates audiences.
This is more than juts a talk. It's a visual experience inspired by the #1 natural wonder of the world! Surviving your Serengeti is a metaphor for overcoming any adversity regardless of the circumstances or the state of the economy. Let your attendees discover the instinctive skills they already have and can develop to succeed, both individually, and as part of a team or company.
Related Speakers View all
---
Grant D. Fairley

Inspirational Speaker and Teacher, Executive Coach &...

Jean Bailey Robor

Jean Bailey Robor, award-winning author and inspirat...

Tony Alessandra

Premier Communications Expert; Author of "The Platin...

Tim Rooney

Helping Businesses Grow Profitably and Maintain a Wi...

Cathy Sexton - The Productivity Expert

Ignite Your Performance & Accelerate Your Results

JP Pawliw-Fry

Co-Founder of the Institute for Health and Human Pot...

Liz Nead

Executive Business & Life Coach

John Meluso

The World's only,Human Bridge, "Connect and Grow Wea...

Hypnotist The Incredible BORIS

Award-winning Motivational Hypnotist and Keynote Spe...

Mike Jaffe

9/11 Survivor; Human WakeUp Call

Robert Stevenson

Business Speaker & Author of "How to Soar Like An Ea...

Joseph Grenny

New York Times Bestselling Author; Leading Social Sc...

Amanda Gore

CEO, The Joy Project; Hall of Fame Motivational Spea...

Amy Magyar (Coach)

The Benefits of a Coach Without the Annoying Whistle.

Joseph Covelle

Speaking From the Heart To Help Change Minds

Ann Marie Mac Donald

Certified World Class Professional Speaking Coach, C...

Stephen Koch

Professional Speaker, Climber, Snowboarder & Mountai...

Jay Handler

Speaker, Radio Host & Author of "The 8 M's of Market...

Debbie Lundberg

Author, Keynote Speaker, Facilitator, Corporate Trai...

Alan Berg

A leader in the field of marketing to brides for loc...
More like Stefan