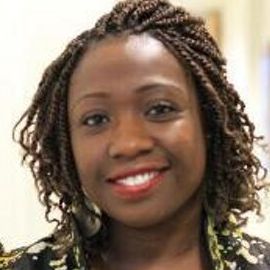 Stephanie Busari moved to Lagos from London in July 2016 to pioneer CNN's first digital and multimedia bureau. She also reports on-air in breaking news situations for CNN International.
In April 2016 Busari exclusively obtained the "proof of life" video that showed that the missing Chibok schoolgirls who were kidnapped in Nigeria in 2014 were still alive. She was also an instrumental member of the CNN team that won a Peabody Award in May 2015 for the network's coverage of the missing girls. Busari recently won a Gracie Award for her persistence in covering this story, and she's also a previous recipient of the Outstanding Woman in the Media Awards.
Busari is a passionate community activist who curated TEDxBrixton for three years before she left London. She founded TEDxBrixton in 2013 driven by a desire to bring disparate elements of her community together and to create a platform for those who wouldn't normally have one to share their ideas worth spreading.
A passionate and adept public speaker, Busari is regularly invited to share her insights and host panels. She has spoken at UN Women, Said Business School, Oxford, Africa Gathering among others.
Over a 15-year career, Busari has worked as a news reporter, entertainment and features writer, court reporter and columnist, and she has been published in many of the UK and international media's most influential outlets, such as the BBC and Daily Mirror.
During a six-month stint in Northern Ireland in 2003, Busari spent time in some of the worst affected areas of "The Troubles" and secured interviews with a crucifixion victim, government ministers and paramilitaries. While there, she also launched and edited an award-winning lifestyle column.
A native Yoruba speaker, Busari also speaks fluent French and is currently learning Hausa.
Videos
---