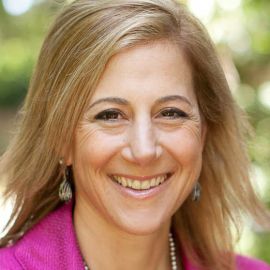 Stephanie Tilenius joined Kleiner Perkins Caufield & Byers in 2012 and works primarily with late-stage KPCB portfolio companies, with an emphasis on companies in the Digital Growth Fund. Stephanie brings extensive product development, marketing and business development expertise to help KPCB's portfolio companies scale and grow.
Stephanie has spent most of her career managing nimble ventures as well as 1,000 person teams in the consumer Internet sector, with a focus on commerce, payments and digital health. In her work with KPCB companies, she draws on her broad management experience ranging from founding a company and taking it public to scaling start-ups and running large organizations within major technology enterprises at eBay, PayPal and Google.
Previously, Stephanie was at Google where she was vice president of global commerce and payments, helping build and launch new products and platforms including Google Wallet, Google Offers and Google Shopper. Prior to joining Google, she was at eBay for nine years, and in her last role was SVP of eBay.com and global product and helped lead the eBay Marketplace turnaround – during her time at eBay, she also ran eBay Motors and eBay Asia Pacific and Latin America. As general manager and vice president of PayPal Merchant Services – the PayPal platform for web and mobile – she helped grow the company and platform from a less than $10 million business into a multi-billion business and global payments platform over a period of four years. Previously, Stephanie was a co-founder of PlanetRx.com which went public on the NASDAQ in 1999 and she has worked at Intel, AOL, Firefly and Alex. Brown.
Stephanie currently serves on the board of Coach, Inc. and IronPlanet.com, and is the Chair of the CA Harvard Business School Research Center. In addition, she is an advisor to Bloomreach.com and Citruslane.com. Stephanie holds a BA and MA from Brandeis University, as well as an MBA from Harvard.