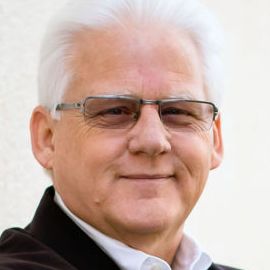 Steve Anderson has spent his 35+ year career helping the insurance industry understand, integrate, and leverage current and emerging technologies. From business management systems to social platforms, Steve can analyze what's happening now and explain its implications for the future.
For the last 20 years, he has crossed the nation speaking at places like SAFECO, AAA, Nationwide, as well as many state insurance associations. He is on the faculty of credentialing organizations teaching thousands of insurance professionals and is a writer/contributor to multiple publications.
He is executive editor of The Anderson Agency Report (TAAR), a monthly newsletter dedicated to providing independent agents with the insurance technology information they need to more effectively manage and grow their agencies.
He is also president of The Anderson Network, Inc. which was formed to help agents and brokers maximize productivity and profits using practical technology.
Working as a manager and producer in two different independent agencies (one belonging to his father-in-law!) has provided him with a practical understanding of agency internal operations, marketing and sales management, and how an agency can most effectively use technology.
Over the years he has handled a full range of clients, specializing in the larger commercial accounts, and continues to maintain his license.
Steve received his Bachelor's of Arts with a double major in business administration and economics from Taylor University and a Master's Degree in Insurance Law from Antioch School of Law.
Steve was thrust into the insurance business when his father-in-law, a sole proprietor of an independent agency, became ill and needed help.
He received his insurance training at a major insurance company as a commercial underwriter and after a short time joined his father-in-law's agency. He carved his own niche by receiving post-graduate training in computers, sales training and the practical application of direct response marketing principles.
Steve is a prolific writer who is known for his knack for translating "geek speak" into easily understood concepts. He has written articles for virtually every industry publication.
He is Dean of the School of Technology for the IIABA Virtual University and a member of the national faculty for the Society of Certified Insurance Counselors.
Because he fine-tunes his ideas in the real world agents are faced with, Steve is one of the industry's top technology consultants and speakers.
He provides keynote addresses, lectures, seminars, workshops, conference programs and individual agency and company consultations on how to maximize productivity and profits using practical technology.
Steve has a Master Degree in Insurance Law and was invited to be an original "thought leader/influencer" on LinkedIn representing the insurance industry and has over 340 thousand followers. He also is a top ten Global InsurTech Influencer.
His first book, The Bezos Letters: 14 Principles to Grow Your Business Like Amazon, published by Morgan James Publishing, was released in 2019.
Videos
---