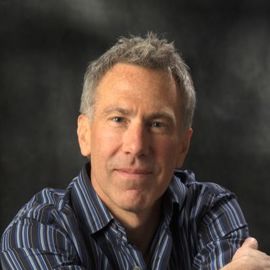 Dr. Steve Taubman
Motivational Speaker, Best Selling Author, Hypnotist, Mindfulness, Empowerment Expert
Dr. Steve Taubman has dedicated his life to showing people how to thrive through their challenges and perform at high levels of performance. He's written extensively on the application of contemplative practices in stressful situations and has spoken throughout the world on mindset mastery for goal-oriented professionals.
Having endured crippling anxiety, depression, and low self-esteem early in life, Dr. Taubman made it his mission to understand the nature of happiness and the remedy for emotional turmoil. His thirty year search led him to neurology, holistic health, mindfulness, positive psychology, and hypnosis. Each of these is represented in Dr. Taubman's system for living a balanced life, free of neurosis and rich in accomplishment.
Blending his teachings with a long time passion for comedy and magic, Dr. Steve developed a series of insightful, fun presentations about mastering the subconscious mind, embraced by organizations for their ability to get people in action.
Dr. Steve's excitement, motivation and enthusiasm have earned him fans from every profession as he continues to enthrall audiences worldwide, helping them remove mental barriers to achieving their dreams.
Videos
---
Speech Topics
---
Dr. Steve's Hypnosis Extravaganza
Sometimes you just want to laugh. Dr. Steve can help you do that! Drawing on his 20 year career as a stage hypnotist, he puts on a show that will make you laugh until you cry. And, buried in the midst of this audience participation show (which is highly respectful and business friendly) is a message about the power of the subconscious mind that will be the topic of spirited conversations for months to come!
Prosperity Neurology: Rewiring Your Brain for Success
What if you could overcome the mental barriers that hold you back? What would you accomplish if you had mastery over your limiting beliefs and emotions? In this program, Dr. Steve draws on the science of mindfulness, hypnosis, and positive psychology to teach a system for overcoming internal blocks to success, leaving you with an exciting new possibility; the chance to move toward your goals with nothing in the way! When your nervous system is on your side, anything is possible!
Zen and the Art of Thriving Under Pressure
What if you could thrive in your stressful job and your stressful life while maintaining inner peace? Is it possible to be simultaneously ambitious and filled with zen-like detachment? What if your busy, stressful life were your best spiritual practice? In this program, Dr. Steve teaches the five-step strategy from his book Buddha In the Trenches to become master of your own life. Cultivate razor focus through your most intense challenges, achieve inner silence, be calm in chaos, happy for no reason, up for a challenge, bulletproof!
Related Speakers View all
---
Tim Seitz

The World's Happiest Hypnotist

Vince Poscente

Former Olympic Speed Skier, Best-Selling Author, Lea...

Doug Lipp

Former Head of Training at Walt Disney University & ...

Amanda Gore

CEO of The Joy Project; Author & Psychologist; Emoti...

JP Pawliw-Fry

Co-Founder of the Institute for Health and Human Pot...

Michael Pantalon, Ph.D.

Clinical Psychologist and Expert on Influence

Jay Handler

Speaker, Radio Host & Author of "The 8 M's of Market...

Matthew Halloran

One of the Top Financial Services Coaches in the Nation

Mike Jaffe

9/11 Survivor; Human WakeUp Call

James D. Feldman, CSP, CITE, CPIM, CPT

Jim is a Innovation and Meaningful Memories Customer...

Garrison Wynn

Comedian & Motivational Business Expert

Mark Sanborn

Leadership, Teamwork & Performance Expert; New York ...

John Foley

Former Lead Solo Pilot for the Blue Angels; Founder ...

Robert Stevenson

Business Speaker & Author of "How to Soar Like An Ea...

Mark Victor Hansen

Founder & Author of Chicken Soup for the Soul Book S...

Joseph Grenny

New York Times Bestselling Author; Leading Social Sc...

Mark Fournier

3-Time EMMY Award-winner; Founder of Ucoach Universi...

Dan Clark

Master Motivator, CEO, New York Times Bestseller & M...

John Cassis

Former Professional Baseball Player for MLB's Califo...

Tony Alessandra

Premier Communications Expert; Author of "The Platin...
More like Dr.