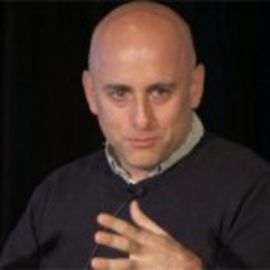 Steven Alan
Founder Steven Alan
In 1994, Steven Alan opened his first retail store in downtown Manhattan. Offering an assortment of pieces from an eclectic group of emerging designers, Mr. Alan became known for his keen eye for trends and urban sensibility. Building on his knack for scouting promising young talent, he opened the Steven Alan Showroom in 1996 and quickly garnered an impressive roster of designers on the rise. The showroom now represents 20 independent designers across apparel, handbags and other accessories.
The Steven Alan Men's Collection debuted in 1999 with shirting and trousers and has grown to include jackets and sweaters, suiting, footwear and accessories. Several styles from the collection, like the reverse seam button-down shirt, have become wardrobe staples for men.
In 2005 the designer bowed The Steven Alan Women's Collection. Starting with tailored "boyfriend" shirting, empire waist sundresses, shirtdresses and tunics, the collection has grown into a full lifestyle line including knits, outerwear and accessories. Both collections are sold in more than 300 stores worldwide including Barneys New York, Ron Herman/Fred Segal, Holt Renfrew, Mario's of Seattle, United Arrows in Japan and Robby Ingham in Australia.
Steven Alan now counts nine stores in the United States: five in New York City, three in Los Angeles and one seasonal location in East Hampton. Internationally, the brand boasts a standalone boutique at the Galleria Department Store in Seoul. The Steven Alan Annex stores, located in New York City and Venice, California, sell Steven Alan and a selection of other designer collections chosen by Mr. Alan himself.
Since 2008, Steven Alan has partnered with several notable brands for capsule collaborations including The Generic Man, Uniqlo, Dockers, and Urban Outfitters.