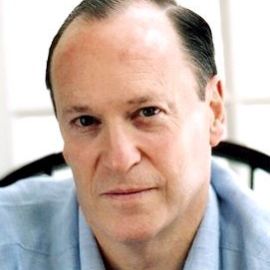 Steven Brill is the author of "Class Warfare: Inside the Fight to Fix America's Schools," an uncompromising, vital account of the state of American education. His articles have appeared in such publications as the New Yorker, The New York Times Magazine, and TIME. Mr. Brill's passion for journalism goes beyond writing: he is the founding CEO of Brill's Content, Court TV, The American Lawyer magazine, and most recently Press+, an e-commerce engine that's bringing news publishing into the 21st-century economy.
We all know that, in an increasingly skill-driven world, a good education is more important than it's ever been. And we also know that the quality of an education depends more than anything else on the quality of teachers. "Class Warfare" tracks the struggle to raise the standard of teaching in America, considering the roles that charter schools and teachers' unions will both have to play to solve the current crisis. Walter Isaacson, author of the bestselling "Steve Jobs," calls "Class Warfare" "one of the most important historical narratives of our time," "an inspiring saga" and "investigative journalism and powerful writing at its best." We agree. Steven offers the definitive take on the key domestic issue of our time -- you don't want to miss it.
Mr. Brill is a professor of journalism at Yale University and the founder of the Yale Journalism Initiative, which recruits and trains journalists. His other books are "After: How America Confronted the September 12 Era" and "The Teamsters."
Related Speakers View all
---
David Agus

Professor of Medicine and Engineering at the Univers...

Daniel Kraft, M.D.

Physician-Scientist; Founder of Exponential Medicine...

Anna Deavere Smith

Award-Winning Actress, Playwright, Social Commentator

Andrea Mitchell

Award-Winning Chief Foreign Affairs Correspondent at...

Katty Kay

Anchor on BBC World News America; Co-Author of "Wome...

Karen DeSalvo

Chief Health Officer, Google; Former Assistant Secre...

Dr. Michio Kaku

World-Renowned Futurist & Theoretical Physicist

Richard Florida

Leading Urbanist, Economist & Author of "The Rise of...

Mickey Edwards

Vice President & Program Director, Rodel Fellowships...

Bill Gates

Co-Founder of Microsoft; Co-Chair of the Bill & Meli...

Andrew Ross Sorkin

Financial Columnist for The New York Times & Co-Anch...

Charles J. Ogletree

Legal Theorist / Mentor / Activist

Sandy Speicher

Education Lead, IDEO

Melody Barnes

Former Director of the White House Domestic Policy C...

Nicholas Burns

Professor of the Practice of Diplomacy & Internation...

Michele Norris

Peabody Award-Winning Journalist, Founder of The Rac...

Wes Moore

CEO of Robin Hood Foundation, Best-Selling Author & ...

James Steinberg

Dean, Maxwell School of Syracuse University; Former ...

Jeremy Rifkin

Leading Global Technologist, Futurist, Authority on ...

Dalia Mogahed

President and CEO, Mogahed Consulting, LLC; Author, ...
More like Steven