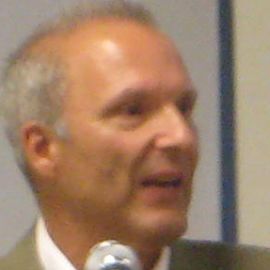 Steven Jay Griffel had a distinguished career as an editor, publisher, and writer in the educational publishing field before his first novel, "Forty Years Later," became an Amazon #1 Best Seller.
His following novels "The Deadline" (2012), "Grand View" (2013), and "Grossman's Castle" were published by Stay Thirsty Press to great critical acclaim.
Steven also is a regular columnist for Stay Thirsty Magazine (staythirsty.com), a global news and entertainment quarterly, and a sought-after public speaker. He lives in Queens, New York.
Speech Topics
---
Writing and Publishing in the Digital Age
Ishi, Last of the Stone Age Yahi
The story of the American government's genocide of Native American peoples told through a contemporary filter.