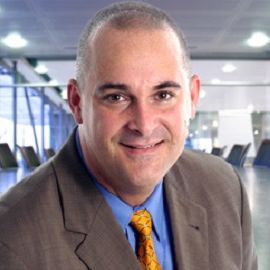 Steven Little
The Business Growth Expert & Author, "The Milkshake Moment: Overcoming Stupid Systems, Pointless Policies and Muddled Management to Realize Real Growth"
He is the author of two books, The 7 Irrefutable Rules of Small Business Growth and The Future of Success . . . A Business Owner's Guide to Business Growth.
TALKING POINTS: In his energetic presentations, Little delivers effective content, such as actionable information business owners and managers can implement immediately, and challenges the status quo with compelling and relevant illustrations of proven growth initiatives.
Videos
---
Speech Topics
---
The 7 Irrefutable Rules of Business Growth: 21st Century Strategies for Building Your Company
More than any other objective, businesses want to grow. In this, his most popular keynote, Steve investigates what it takes to grow your business both effectively and profitably. Through his personal experience as a growth expert (both as a growth consultant and as President of three fast growth companies) and studies of the Inc. 500 (America's fastest growing privately held companies) Steve identifies those best practices of organizations that achieve sustained and profitable growth.
Duck and (re)Cover: The Embattled Business Owner's Guide to Survival and Growth
Little's timely new keynote clearly identifies the ways in which today's business growth leaders can both prevail and prosper in the midst of economic uncertainty. As the former President of three fast growth companies, Little imparts lessons learned in the trenches and couples that personal perspective with his decade-long experience working with resilient business growth leaders. Having already weathered three economic downturns, he brings a unique perspective on what works (and what doesn't) in challenging times like these. Focusing first on the most immediate challenges facing any organization's leadership, he challenges much of the conventional wisdom regarding how business leaders "should" react to a recession. Little then highlights the inevitable opportunities created by economic downturns.
This presentation provides specific answers regarding those areas in which leaders need to concentrate their time, money and effort in today's volatile world. Short on theory and long on actionable advice, he helps growth-oriented leaders best position themselves for both survival and growth in the 21st century.
Your audience will learn:
Stark New Realities
Creative Cash Controls
Proactive Planning Techniques
Efficient Marketing Strategies
Proven Growth Initiatives
The Milkshake Moment: Overcoming Stupid Systems, Pointless Policies and Muddled Management to Realize Real Growth
Growth. It's the central focus for nearly every organization and leader. So why then do so many organizations, both big and small, continually find ways to shoot themselves in the proverbial foot? In this humorous, yet insightful keynote presentation, Steve shows you how to identify and overcome the growth-stifling behaviors inherent in any organization and how you can lead the way toward substantive change and real growth.
The Future of Opportunity: A 20/20 Vision of Your Success
In this exciting and thought-providing keynote, Steve helps audiences focus on their near-term future. By identifying the most impactful macro-changes taking place in our world today, and dovetailing them with the specific developments within your industry or organization, Steve illuminates the future of opportunity and success for your group over the next 3 to 15 years. No crystal ball or tea leaves here…just factual, down-to-earth information your group will find interesting, entertaining and actionable.
BREAKOUT SESSION: The Ten T's of Customer Acquisition & Retention: Proven Initiatives For Building Relationships and Profits
Today, business interested in growth are looking to improve their customer relationships to increase sales, lower costs and maximize profits. Short on theory, long on practical advice, Steve examines how today's most successful organizations are transforming the way in which they acquire and retain customers. Through concepts such as "touches," "telepathy," and "timebombs," this no-nonsense discussion will help your group build customer-centric processes that lead to sustainable growth.
Related Speakers View all
---
Robert Stevenson

Business Speaker & Author of "How to Soar Like An Ea...

Tim Sanders

Bestselling Author, Technology Pioneer, Expert on Co...

Jim Cathcart

Authority on Leading People and Relationship Selling

Michael Bergdahl

Former Wal-Mart Executive, Best Selling Author and H...

Josh Linkner

Five-Time Tech entrepreneur, Hyper-Growth CEO, New Y...

Mark C. Thompson

Executive Coach & Author

Jeff Taylor

Founder of Monster.com & Eons.com

Howard Putnam

Former CEO of Southwest Airlines

Dr. Jackie Freiberg

Corporate Culture & Leadership Strategist, Best-Sell...

Robert Kriegel

Expert in Sports & Performance Psychology

Erik Wahl

Internationally Recognized Graffiti Artist, Entrepre...

Art Turock

Authority on Breakthrough Performance and Achieving ...

Michael Treacy

Best-Selling Author, Entrepreneur & Business Adviser

Dr. Nido Qubein

Award-Winning Speaker and Author, President of High ...

Harvey Mackay

Iconic Business Guru and Bestselling Author

David Goldsmith

Business Forecaster & Leadership-Management Expert

Sam Geist

Consultant / Facilitator

Richard Florida

Leading Urbanist, Economist & Author of "The Rise of...

Ram Charan

World-Renowned Business Advisor, Execution Expert & ...

Joe Calloway

Bestselling Business Author, Performance Consultant ...
More like Steven