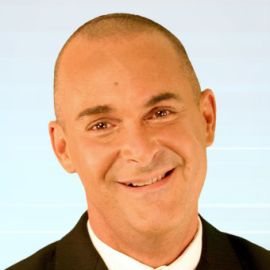 STEVEN S. LITTLE is a much sought after speaker, consultant and writer on the subject of business growth and the future of opportunity. As a Senior Consultant for Inc. Magazine since 1998, he now speaks to thousands of owners and managers of growing businesses each year. His style has been described as "real-world," "highly credible" and "uniquely engaging."
From 1988 thru 1999, Mr. Little was President of three fast growth companies. Both FAME, Inc. and Erb Industries, Inc. achieved profitable growth rates of over 500% during Mr. Little's tenure. As President of The Queensboro Shirt Company, Steve helped to build one of the country's most successful sites for Internet commerce.
Mr. Little is a graduate of Miami University and has studied at The Institute for Management Development in Lausanne, Switzerland and The University of Houston's Future Studies Program. Steve and family live in sunny Wilmington, NC and historic Merida, Mexico.
Steve's new book "The Seven Irrefutable Rules of Small Business Growth" will be published by Wiley in Jan, 2005.
Related Speakers View all
---
Erik Wahl

Internationally Recognized Graffiti Artist, Entrepre...

Joseph Irons

Speaking nationally and Internationally on motivatin...

Dyana Valentine

Oracle & Entrepreneur; Founder of WHY and creator of...

Tim Rooney

Helping Businesses Grow Profitably and Maintain a Wi...

Mark Jeffries

Communication Consultant, Presentation Coach, Emcee ...

Garrison Wynn

Comedian & Motivational Business Expert

Troy Hazard

Troy Hazard is the recent Global President of the el...

Afterburner

US Fighter Pilots & Team-Building Experts

Paul Orfalea

Founder of Kinko's, Philanthropist-Chairman of the O...

Jim Carroll

One of the World's Leading Global Futurists, Trends ...

Roberto Alas

Reaching and identifying the potential in every sing...

Sheldon Yellen

CEO, BELFOR

Christi Tasker

Social Media Branding Queen and Keynote Speaker

Clay Laugier

Social Entrepreneur & Start-Up Mentor

Tina Marie Jones

Connecting with the audience through the style of a ...

Cory Geffre

Cory Geffre is the creator of the Square of Excellen...

Robert Kriegel

Expert in Sports & Performance Psychology

John Izzo, PhD

Leadership Expert & Bestselling Author

R "Ray" Wang

Founder, Chairman & Principal Analyst at Constellati...

Igor Beuker

World Authority on Marketing and Media
More like Steven