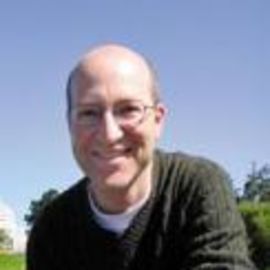 Steven Schlozman, M.D.
Psychiatrist, Physician & Zombie Expert
"Humanity has a new weapon against the living dead and that weapon is Steven Schlozman!" —New York Times bestselling author, Max Brooks
Steven Schlozman, M.D., is an Assistant Professor of Psychiatry at Harvard Medical School and Lecturer in Education at the Harvard Graduate School of Education. He is currently the Associate Director of Training for the Child and Adolescent Psychiatry Residency Program at the MGH/McLean Program in Child Psychiatry, and Co-Director of Medical Student Education in Psychiatry for Harvard Medical School.
Clinically, he works with children, adolescents and adults in both psychotherapeutic and psychopharmacologic treatment settings, and he serves as the pediatric psychiatry consultant to the pediatric transplant unit at the MGH Hospital for Children.
His academic work focuses on curriculum reform and educational endeavors at the medical student and post graduate levels, as well as on the psychiatric treatment of medically ill children.
Schlozman is the author of The Zombie Autopsies: Secret Notebooks from the Apocalypse, a novel depicting a medically plausible scenario for a zombie apocalyptic plague. In addition to writing about curriculum development in medical education and stigma against psychiatry and mental health, he has written for the Boston Globe, for Psychology Today and for the Southwest Airlines Magazine about Music, Sports, Movies and Video Games.
Schlozman has lectured about zombies and horror for audiences as varied as the National Academy of Sciences, the University of Texas, and the American Psychiatric Association. He has appeared with George Romero in national venues discussing horror genre and Mr. Romero's movies. He also has spoken for ABC.COM, for USA Today, and for Newsweek about psychiatry and child psychiatry, and he is recognized as one of the educational experts on the perpetuation of stigma in psychiatric education.
Schlozman majored in English and Biology at Stanford University, and then taught high school English and Science before beginning medical school at the Dartmouth-Brown Program in Medicine. He graduated from Medical School in 1994 and trained in Psychiatry and Child Psychiatry at Harvard Medical School, completing his training in general psychiatry at Massachusetts General Hospital and his Child Psychiatry Residency at the MGH/McLean Program in Child Psychiatry.
Schlozman lives in suburban Boston with his wife and two daughters, and is currently at work on a prequel to The Zombie Autopsies, as well as a children's novel and an additional adult novel.
Related Speakers View all
---
Joel Fuhrman, MD

Physician, Nutrition Expert, Athlete, & Bestselling ...

Dr. Ron Kotler

Clinical Physician & Expert on Sleep

Michael Pantalon, Ph.D.

Clinical Psychologist and Expert on Influence

Rupert Isaacson

Best-Selling Author

Erik Wahl

Internationally Recognized Graffiti Artist, Entrepre...

Sam Kean

Popular Science Historian

Rod Dreher

Senior Editor for The American Conservative

Mark O'Connell

Chief Executive Officer , OCO Global

David Maxfield

Behavior Change Expert, Co-Author of the New York Ti...

Bill Sears

Renowned Pediatric Physician & Author

William Powers

Best-Selling Author of Hamlet's BlackBerry

John Wood

Former Microsoft Marketing Executive & Founder and B...

Nicholas Burns

Professor of the Practice of Diplomacy & Internation...

Peter Godwin

Award-Winning Author, Journalist & Filmmaker

Po Bronson

Successful novelist, prominent writer of narrative n...

Al Switzler

Business Communication Expert & New York Times Bests...

Ron McMillan

Organizational Development Expert

Dr. David Thornburg

David Thornburg is Founder and Director of Global Op...

Scott Steinberg

CEO of TechSavvy Global, Strategic Innovation Consul...

Ken Jennings

Jeopardy! "Greatest Of All Time" Winner; Longest Jeo...
More like Steven