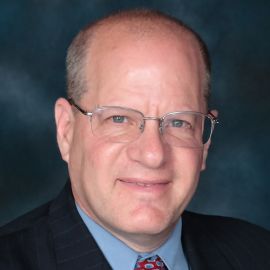 Stewart Liff is an internationally-recognized expert on performance management (including visual performance management), human resources management and team development. He shares his expertise as a consultant, an educator, a speaker and as an accomplished author of seven books.
Stew has 32 years of human resources experience working in the Federal government, the last 12 as a Senior Executive. His tenure was highlighted by numerous awards including the Presidential Rank Award, OPM PILLAR Award and the President's Council on Management Improvement Award. In addition, two of the offices under Stew's direction received 3 Hammer Awards from Vice-President Gore for outstanding achievement in reinventing government.
Stew's published works include:
"98 Opportunities for Improving Performance in Government"
"A Team of Leaders: Empowering Every Member to Take Ownership, Demonstrate Initiative, and Deliver Results," co-authored with Paul Gustavson - named one of the 30 best business books of 2014 by Soundview Executive Book Summaries
"Managing Government Employees" - considered by many to be the best book written on managing in government
"Managing your Government Career"
"How to Hire and Fire a Government Employee"
"Improving the Performance of Government Employees"
"Seeing is Believing: How the New Art of Visual Management Can boost Performance Throughout Your Organization" co-authored with Pamela A. Posey, D.B.A.
Stew has published many articles in the United States and several countries. He is also a columnist for Government Executive and a member of the Mentors Guild.
Videos
---