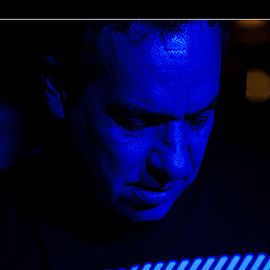 STS9 (Sound Tribe Sector 9)
Sound Tribe Sector 9 (abbreviated as STS9) is an instrumental band known for their live performances.
Sound Tribe Sector 9 (abbreviated as STS9) is an instrumental band known for their live performances. The band's genre-blending sound is based heavily on instrumental rock and electronic music crossed with elements of funk, jazz, drum and bass, psychedelia, and hip hop. Self-described as "post-rock dance music". The band mixes standard live rock instrumentation with electronics, favoring group rhythm over individual solos.
STS9 has released five studio albums, one remixed album, and one live DVD (Live As Time Changes) on their own label 1320 Records. As an independent artist, they have succeeded by using their live performance to conduct multiple concert tours and appear at music festivals. They have achieved significant niche popularity in a few areas of the country through frequent appearances, most notably in greater San Francisco Bay Area including Santa Cruz; the greater Denver area including Boulder; as well as Asheville, NC, and the greater Atlanta area including Athens, GA.
Related Speakers View all
---
Béla Fleck

Banjo Artist; 15-Time Grammy Winner

Rich Homie Quan

Rising Atlanta Rapper; Known for his Single "Type of...

Moe BellaGloria

Professional Singer & Entertainer

ZOX

It's so cool to see how far Zox Straps has come even...

Zebrahead

Zebrahead spent summer 2006 on the Warped Tour while...

Young Love

Prior to creating Young Love, Dan Keyes fronted the ...

Wylde Bunch

WYLDE BUNCH Writes and Records Anthem for FOX SPORT...

WOMEN

Women haven't always had an easy time achieving grea...

Wolf Parade

It's the name of Wolf Parade's third LP, out June 29...

Willy Mason

Willy Mason (born November 21, 1984) is an American ...

The White Stripes

The White Stripes were an American alternative rock ...

What Made Milwaukee Famous

What Made Milwaukee Famous is an indie pop-rock band...

Ween

Ween is an American experimental rock group formed i...

We Were Promised Jetpacks

Scottish Indie Rock Band Known for Singles Like "Qui...

We Are The Fallen

We Are the Fallen is a rock band consisting of forme...

War

War (originally called Eric Burdon and War) is an Am...

The Wallflowers

American Rock Band

VHS or BETA

VHS or Beta is a house/disco band that infuses eleme...

Under the Influence of Giants

"Once there was a way to get back homewards…"

Umphrey's McGee

Umphrey's McGee is an American progressive rock jam ...
More like STS9