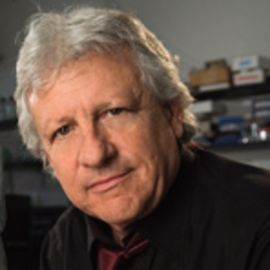 Stuart Firestein teaches students and citizen scientists that ignorance is far more important to discovery than knowledge.
Dr. Stuart Firestein is the Chair of Columbia University's Department of Biological Sciences where his colleagues and he study the vertebrate olfactory system, possibly the best chemical detector on the face of the planet. His laboratory seeks to answer that fundamental human question: How do I smell?
Dedicated to promoting the accessibility of science to a public audience Firestein serves as an advisor for the Alfred P. Sloan Foundation's program for the Public Understanding of Science. Recently he was awarded the 2011 Lenfest Distinguished Columbia Faculty Award for excellence in scholarship and teaching. His book on the workings of science for a general audience called "Ignorance, How it drives Science" was released by Oxford University Press.
Related Speakers View all
---
Dan Ariely

Behavioral Economist; Professor at Duke University; ...

Ray Kurzweil

Chairman of Kurzweil Technologies; Inventor; Futurist

Dr. Paul Wolpe

Director of the Emory Center for Ethics

Joseph LeDoux

NYU Neuroscience Professor

Spencer Wells

Geneticist, Anthropologist, Author, Entrepreneur, Ad...

Nicholas Carr

Writer on the Intersection of Technology, Economics ...

Daniel Dennett

Professor of Philosophy at Tufts University

Mary Roach

Author, "Packing For Mars", "GULP: Adventures on the...

Clay Shirky

Expert on New Technology & Social Media, & How They ...

Sir Richard Branson

Businessman, Founder of Virgin Group

Neil Giuliano

Gay Rights Activist & President and CEO of Greater P...

David Hauslaib

Editor, Jossip

David Life

Yoga Master; Co-Founder, Jivamukti Yoga

Marc Bessler

Obesity Expert, New York-Presbyterian Hospital

Richard Dowden

Director, Royal African Society

David Rieff

Author, Journalist

Marvin Zuckerman

Professor Emeritus, University of Delaware

Brian Hoffstein

Contributing Writer

Cody Adams

Managing Editor of The Floating University.

Jeffrey Israel

Jeffrey Israel has taught religion and political phi...
More like Stuart