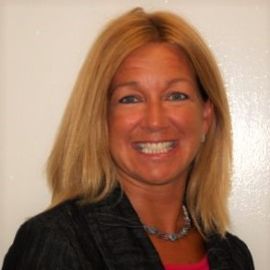 Sue is an award-winning entrepreneur and author. Through her company CaregiverLife, she employs her comprehensive experience from both a personal and professional perspective to educate and empower family caregivers on the work/life effects of caregiving and how to navigate through their eldercare journey. Sue's unique humor laced programs address significant issues effecting each of us as we struggle to manage our fast-paced lives. Her books and programs have aided family caregivers around the country in defining the vital resources needed to help them maneuver through their caregiving journey.
Sue has a Master's Degree in Gerontology and has worked in the field of gerontology for over 25 years. Sue was the recipient of the YWCA Marguerite Henry Leadership Award for Communications/Technology and the Influential Women in Business Award from the Business Ledger and NAWBO. Her company AgingInfoUSA received the Excellence in Business Award from the Business Ledger and was nominated for the Chicago Innovation Award.
You can find more support on Sue's blog TheWorkingCaregiver.org.
Speech Topics
---
The Billion Dollar Resolution: Increasing Employee Caregiver Effectiveness
The session offers actionable ideas for growing productivity crisis associated with caregiving, based on empirical evidence.
Marriage, Kids and Grandpa, Challenges for Baby Boomers
Sue shares helpful tools for the Baby Boomers overwhelmed by the struggle between children and aging parents.
Laughing Through the Tears, Finding Encouragement in Uncertain Times
Finding humor in the aging process has profound physical, psychological and emotional effects on how we age.
Boundaries For a More Productive Work and Home Life
Sue will share ways to create boundaries without all of the guilt.
Letting Go of Guilt
How to release unrealistic expectations when caring for multiple generations in order to create healthier relationships.
Put Your Oxygen Mask On! How taking Care of Yourself will make you more effective in your life
Pro-active and preventative health measures are vital to helping those you love. If you don't take care of yourself, sooner rather than later, you wont be around to help those you love.
God's Plan for Family Caregivers
This program applies Biblical principals to support caring for others while managing the other demands life brings your way.
Stress Management – the Reality of Overload
Sue will give attendees tools to support self-care and opportunities to manage our reactions to the stress in our lives.
Related Speakers View all
---
Nicole Yeary

Founder & CEO of Ms.Tech, A Company That Aims to Sup...

Liene Stevens

Author, speaker, and behavioral psychology expert wh...

Louis-Philippe Loncke

European Adventurer 2016, Explorer, Motivational Spe...

Steve Thomas Rooney

Steve Thomas Rooney is an American author and televi...

Brandon Farbstein

Dwarfism Activist, Author & Motivational Speaker.

Stephen Birchak

One of the top speakers in the nation for how to use...

Val McLeod

Inspirational Influencer and Empowerment Speaker and...

Michael DiTullo

Passionate advocate & experienced practitioner of de...

Teena Jain

Teena Jain is the founder of Depression-Guide.com an...

Liana Rosenman

Co-Founder & Chief Communications Officer of Project...

Amanda Russell

Digital Marketing & Branding Strategist, Professor ...

Elaine Sanchez

Caregiver Speaker, Author & Co-Founder of CaregiverH...

Suzette Brawner

A conference and event speaker for school, church an...

LeAnn Thieman

Registered Nurse & Co-Author of Chicken Soup for the...

Colette Carlson

Human Behavior Expert; Hall of Fame Motivational Spe...

Brad Stulberg

Health & Human Performance Writer, Co-Author of "Pea...

Deborah G. Ross

Christian Speaker, Author, Ordained Minister, Media ...

Christina Amen

Authentic, thoughtful and passionate speaker who bri...

Tema Frank

Omnichannel Customer Experience Pioneer; Making life...

Scott Shellstrom

Creativity Innovator, Award Winning Creative Directo...
More like Sue