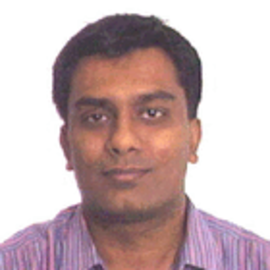 Suraj Srinivasan
Associate Professor of Business Administration
Suraj Srinivasan is an Associate Professor in the Accounting and Management area at Harvard Business School. He teaches the second year MBA elective Business Analysis and Valuation Using Financial Statements and to executives, Strategic Financial Analysis for Business Evaluation. He also teaches in corporate governance programs such as Audit Committees in a New Era of Governance and Compensation Committees: New Challenges, New Solutions. Prior to joining HBS, Professor Srinivasan was an Assistant Professor of Accounting at the University of Chicago Graduate School of Business from 2004 – 2008 where he received the Ernest R. Wish Accounting Research prize in 2007.
Professor Srinivasan's research examines corporate governance in the U.S. and internationally. He has studied issues such as the impact of globalization on corporate disclosure practices and compensation arrangements in international companies, the effect of securities regulation on incentives of companies to cross list in the U.S., incentives of audit firms to provide high quality audits, and reputational consequences for corporate directors when companies experience financial reporting problems.
Professor Srinivasan earned a bachelor's degree with honors in electrical and electronics engineering and a master's degree in physics with honors from Birla Institute of Technology and Sciences in India prior to earning an MBA from the Indian Institute of Management Calcutta. He also received a doctorate degree in business administration from Harvard Business School in 2004 where he received the George S. Dively Award for outstanding thesis research.