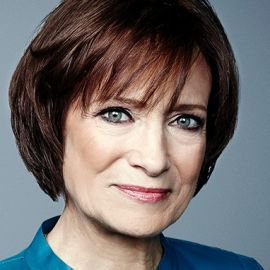 Susan Candiotti is a journalist and former national correspondent for CNN based in the network's New York bureau. She joined CNN in 1994.
Candiotti has covered several prominent national stories and played a key role in the network's award-winning investigative team covering the Sept. 11 terrorist attacks on the World Trade Center in New York and the Pentagon in Washington, D.C. She reported on the Times Square bomber as it happened, as well as the NYC subway bomb plot — where she was the first reporter to find and reveal video of the plotter buying ingredients for his homemade device.
Additionally, she was on the team of correspondents covering the Boston Marathon bombing and broke ongoing developments in the investigation. She was also the first CNN correspondent on the scene of the Sandy Hook shooting in Newtown as the enormity of that tragedy unfolded. She continues to specialize in terror cases and law enforcement reporting.
Candiotti was part of CNN's first team to report at the site of Haiti's catastrophic earthquake, an experience she counts as one of her most memorable career stories. Among other reporting highlights, Candiotti covered the Jerry Sandusky Penn State child abuse scandal and trial and made headlines when she uncovered emails among PSU officials in which they discussed handling the matter internally without notifying authorities.
In 2002, Candiotti was part of a CNN investigative team honored with a National Headliner Award for continuing coverage of the Sept. 11 attacks. She was also part of Emmy-winning CNN network of the 1995 Oklahoma City bombing, and contributed to the network's Peabody award-winning coverage of Hurricane Katrina and the 2008 Presidential election.
Before joining CNN, she worked as an investigative reporter at WPLG and WCIX in Miami, where her assignments included the Iran-Contra affair. She received nine regional Emmy awards and an Associated Press award for investigative reporting.
Candiotti also has worked at WGR in Buffalo, N.Y., WBNG in Binghamton, N.Y., and WTAJ in Altoona, Pa.
Candiotti earned a bachelor's degree from Loyola University of Chicago, graduating with honors. She spent a year studying abroad at Loyola's campus in Rome.
Videos
---