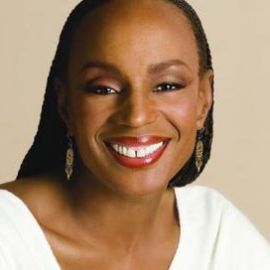 Susan L. Taylor
Founder & CEO, National CARES Mentoring Movement & Editor of Essence Magazine
After 27 years as the chief editor of Essence magazine and the visionary credited with building the brand, Susan L. Taylor left publishing to devote her life to building an organization that is devoted to breaking the cycle of intergenerational poverty among African Americans. The National CARES Mentoring Movement is that organization: a community transformation crusade dedicated to "changing the predictable futures defined for our young who are struggling along the margins and living with the indignity of poverty," she says.
At Essence magazine, Taylor not only served as chief editor, but also authored the magazine's most popular column, In the Spirit—the first in a mainstream U.S. magazine to champion spiritual growth as a pathway to total well-being and a meaningful life. Under her guidance, the publication's readership soared to eight million in the U.S., the Caribbean, Canada, the U.K. and English-speaking African nations, and the Essence brand expanded into book publishing, broadcasting, eyewear, hosiery and its own fashion catalogue. But nowhere outside the magazine did she bring people and Black culture together so beautifully as with the launching of the Essence Music Festival and its famous empowerment seminars.
Founded by Susan Taylor in 2005 as Essence CARES, the National CARES Mentoring Movement is the fastest growing mentor-recruitment organization in the nation. In 58 U.S. cities, local CARES Affiliates recruit, train and deploy caring adults to schools and a wide variety of youth-serving organizations that are desperate for Black volunteers to serve as mentors, tutors, reading buddies and role models. Big Brothers Big Sisters, the Boys and Girls Clubs of America, Boy Scouts and U.S. Dream Academy are among the hundreds of organizations for which the CARES volunteer army of passionate CARES Affiliate leaders recruit mentors. To date, National CARES has recruited more than 130,000 mentors.
Susan L. Taylor is the editor of eight books, and the author of four books: the best-seller In the Spirit; Lessons in Living; Confirmation: The Spiritual Wisdom That Has Shaped Our Lives, which she co-authored with her husband, Khephra Burns; and her most recent book, All About Love. Genuine, energetic, and spiritual, Susan Taylor's passion is to help people realize their strengths and take charge of their lives. She brings her gift of inspiration to every audience, sharing with them her prescription for adopting the best practices, both personally and professionally, that will help them find fulfillment and success in life.
Speech Topics
---
The Courage to Change in a Shifting World Order
Disorder and disruption are impacting us personally, professionally, and politically as a malignant misalignment of values pulls us further apart and into troubled, uncharted waters. We must demand radical change from our leaders. If we want peace, prosperity, and a less stress-filled life for ourselves, our families, and our communities, we must be flexible and adapt to change. Change is inevitable. Change for the better is possible, but only if it takes root in each of us first. We have to be and bring the change we want to see.
We are both human and divine in that we have the power to create the world we want to inhabit. In this presentation, speaker Susan L. Taylor urges audiences to be willing to vacate entrenched positions and outmoded habits that don't serve us well in order to build a new framework of high expectations and bring forth a new world guided by creative cooperation, compassion, and justice. This can only happen if we truly understand that we are all in this together.
A Better Way of Living: Creating Balance, Meaning & Joy
"Ultimately, the only question that matters," says Susan Taylor, "is 'am I happy?'" This keynote presentation helps to make the "how" of happiness and bringing balance to life simple and clear. Offering encouragement, valuable insights, and effective tools, Taylor leads attendees on a wonderful journey toward removing the walls of doubt and fear that keep many from living their best life possible.
In this inspiring keynote speech, Taylor addresses the central issues - our beliefs, behaviors, relationships, and career challenges - that are critically important to maintaining equilibrium in today's fast-paced, hectic world. This keynote speech demonstrates how choosing to put our personal values, needs, and goals at the center of our lives creates an immediate shift toward greater health, happiness, and productivity.
In the engaging style and heartfelt personal approach that have made Taylor one of America's leading speakers, "A Better Way of Living" offers audiences the most precious gift in the world: a real and genuine way to believe in their own value and worth.
Bold, Visionary Leadership: From the Inside Out
This keynote presentation offers the tools for crafting a vision for one's life and leadership style that is energizing and inspiring. Speaker Susan L. Taylor demonstrates how passionate and effective leadership begins from within, with self-awareness. She shows how identifying and articulating one's personal path in life are critical steps in successfully leading others and being authentically respectful of their feelings, values, and differences.
Taylor draws upon her three decades of visionary leadership to help attendees take stock of their talents and purpose. She points out that having a willingness to grow and change is what will ultimately help us reach our goals. Taylor demonstrates how even the toughest business and management issues can be tackled and solved with enthusiasm, a positive attitude, and patience.
This keynote on leading from within will inspire attendees to be flexible and open to new learning and to not give way to anxiety in the face of challenges and change. Your audience will be inspired to embrace change in their lives and work environments, and learn ways of managing change effectively. She also addresses the fear and uncertainty change can trigger and offers strategies that build faith and confidence in managing transitions.
A Revolution of Values
We are living in an anxiety-ridden, stress-filled world. Our social, personal, and political pitfalls indicate where we are off course and off our moral compass, where there is a need for wisdom and courage and a change in our behavior and values. In this speech, speaker Susan L. Taylor presents principles and practices created to transform lives and communities, challenging audiences to rediscover the essential elements of a life well lived - a life that is healthy, happy, productive, and directed by self love and service to others.