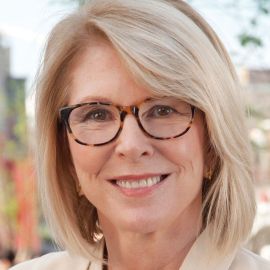 Susan has had a long career in media, commerce and consumer products. She has held leadership positions at companies of all sizes and stages, from startups to public companies, often during periods of internal or external change.
She began her career in the magazine industry, where she founded and led Premiere Magazine. She spent almost a decade at Disney, rising to President of Entertainment at ABC. She was the CEO of Martha Stewart Living Omnimedia; CEO and then Chair of Gilt.com; and she led AOL's Brand Group, overseeing such brands as TechCrunch, Engadget and Moviefone, immediately before launching BBG Ventures.
She has four daughters, three sisters, and a wide circle of entrepreneur-advisees who give as much as they get. Her biggest wins have all come from listening to, building for and betting on women.