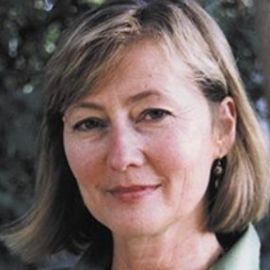 Susan Carol McCarthy
Author of "Lay That Trumpet In Our Hands" and "True Fires"
Susan Carol McCarthy was born and raised in the rolling grovelands of pre-Disney Florida. The daughter of independent citrus growers, she recalls "picking fruit, packing bushel baskets and pouring fresh-squeezed orange juice for the tourists" beside busy Route 441.
A graduate of University of South Florida (BA in English Literature), McCarthy wrote advertising for newly-opened Walt Disney World in Orlando. Later, after successful stints at McCann Erickson Advertising in Atlanta and San Francisco, McCarthy married a Californian and settled in San Diego as a full-time freelancer.
In 1991, McCarthy's writing life took a dramatic turn. A batch of news clippings from the Orlando Sentinel and a startling letter from her father detailed a series of shocking race crimes that occurred in Florida in 1951-1952 (Records of an FBI investigation, a Grand Jury hearing, and KKK indictments had been sealed for 40 years). Her father's account of his daring cooperation with the FBI became the basis for McCarthy's award-winning debut novel, "Lay That Trumpet In Our Hands."
Her second novel, "True Fires," was inspired by true events that occurred in Lake County, Florida in 1954. Kirkus Reviews called the book "a vivid portrait of mid-century corruption and of some brave enough to risk everything for justice."
Her third novel, "Lost and Found at the Orange Town Texaco," draws on true events plus McCarthy's vivid memories of what it was like to be in Orlando during the 1962 Cuban Missile Crisis. It will be published in October 2015.
In a recent interview, McCarthy explained, "I'm drawn to the stories of ordinary people who, when backed into a moral corner, choose, often at great risk, to do the right thing. Where do they get such extraordinary courage? How do they achieve that level of grace?"
Videos
---
Books
---
Related Speakers View all
---
David Ikard

Professor of African American & Diaspora Studies at ...

Samiya Bashir

Poet, Performer, Lambda Literary Award Finalist

Kiley Reid

Author of "Such a Fun Age"

Layla Saad

Author, Speaker & Teacher on the Topics of Race, Id...

Jesse Holland

Award-Winning Journalist on Race, Ethnicity, Demogra...

Dexter R. Voisin

Social Scientist, Psychotherapist, Professor & Dean ...

Michelle Kuo

Teacher, Lawyer, Writer & Passionate Advocate of Pri...

Diane McWhorter

Pulitzer Prize-Winning Author of "Carry Me Home: Bir...

Gilbert King

Pulitzer Prize-Winning Author, Known for "Devil in t...

Marcia Chatelain

Associate Professor of History and African American ...

T Kira Madden

Author of "Long Live the Tribe of Fatherless Girls"

Zyahna Bryant

Student Activist & Community Organizer

Shariff Abdullah

Director of Commonway Institute

Yolanda Caraway

President & CEO of The Caraway Group

Elliott J. Gorn

Historian, Author & Professor of American Urban Hist...

Linda Gordon

Award Winning Author, Historian & Feminist

Andrew Aydin

Creator & Co-Author of the "March" Graphic Novel Ser...

Eve Ewing

Sociologist of Education & Assistant Professor at t...

Danielle McGuire

Award-Winning Author & Historian of Racial and Sexua...

Anthony C. Thompson

Author & Professor at NYU Law
More like Susan