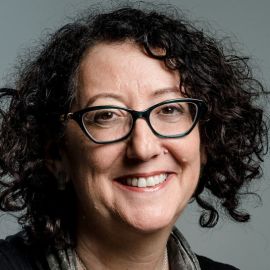 Suzanne is a globally recognised expert, field builder, and speaker on gender-smart investing. She is the Co-Producer of the Gender-Smart Investing Summit. She is Investment Director for SPRING Accelerator, focused on enterprises in emerging markets that positively effect adolescent girls. She is Senior Gender Lens Investing Adviser to Wharton Social Impact Initiative at Wharton Business School, to CDC Group, to Tara Health Foundation, for DFAT's Investing in Women Initiative, and others.
She is a Fellow at the Aspen Institute. She serves on numerous boards and advisory boards including Cornerstone Capital, SheEO, The Boardroom Africa, and WorldPulse. She received the Beacon Award for Philanthropy in the UK in 2015, amongst numerous other accolades in the UK and the US over the past 25 years. She began her career in the corporate world at IBM, and grew and ultimately sold a successful educational technology business through the 1990's. Her personal portfolio is invested across all asset classes with an impact and gender lens and she is an active angel and venture investor.
She is an alumna of The Wharton School and the Annenberg School of Communication at the University of Pennsylvania and has been based in London for nine years.