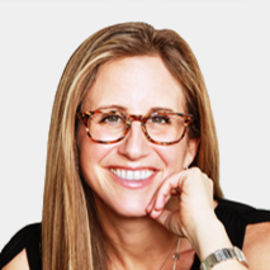 Suzanne Ginestro
Chief Marketing & Innovation Officer at C-Fresh, Campbell Soup Co.
Suzanne Ginestro is Chief Marketing & Innovation Officer for C-Fresh, the new fresh food division of the Campbell Soup Company. In this role, she leads brand management for the Bolthouse Farms and Garden Fresh Gourmet business units and spearheads the strategy and development of new product platforms, partnerships and acquisitions that enable the C-Fresh Division to expand into more fresh refrigerated categories across the perimeter of grocery stores.
Previously, Suzanne was SVP Marketing & Chief Marketing Officer of Bolthouse Farms where she led all brand marketing, customer marketing, and digital engagement. Her team of 25 built demand-creation initiatives across the fresh carrot, super-premium beverage, and salad dressing categories, using a deep understanding of consumer insights to strategically build new innovation growth platforms. Suzanne joined Bolthouse Farms as Vice President-Strategic Marketing in July 2011.
With almost 20 years of experience in marketing, Suzanne has held leadership roles in both consumer packaged goods and the retail foodservice industry. Most recently, she spent nearly two years as Vice President of Brand Marketing for Pinkberry. She also served as the Head of Brand Marketing for Red Bull North America and held brand management positions at both Dreyer's Grand Ice Cream and Kraft Foods.
Suzanne earned her B.A. degree in math and art from Northwestern University and her M.B.A. degree in marketing and finance from Northwestern's Kellogg Graduate School of Management.
Videos
---