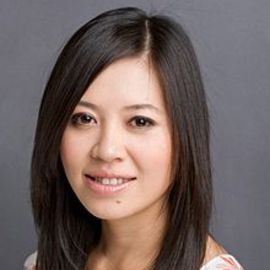 Tan Le
Innovative Technology Speaker, CEO and Founder of Emotiv, One of the Most Influential Women in Technology
Tan is a technology entrepreneur.  Tan is co-Founder of Emotiv Systems. Prior to joining Emotiv, Tan co-founded and ran a telecommunication software company, SASme. The company grew from humble beginnings to employing a team of 35 people with offices in Australia, Europe and Asia.  SASme was a pioneer in providing SMPP platforms to telecommunication carriers and content aggregators in Australia.
Tan was named Young Australian of the Year in 1998 and was voted one of Australia's 30 Most Successful Women Under 30 in that same year. Tan graduated with a Bachelor of Commerce and Bachelor of Laws (with Honours) at the age of 21 from Monash University and has worked with one of Australia's leading law firms, Freehills.
Tan was a Special Visitor to the United Kingdom as a guest of the British High Commission and Foreign Commonwealth Office, a Goodwill Ambassador for Australia in Asia and is a Patron of the Australian Youth Ambassadors for Development Program. She has also been an Ambassador for the Status of Women since 2001. Tan has been appointed to a number of prominent Boards including Plan International Australia, Australian Citizenship Council, National Committee for Human Rights Education in Australia, RMIT Business in Entrepreneurship, the Centre for the Mind.
A much in-demand speaker, Tan's tenacity and spirit resonate when she discusses the future for young Australians in the new millennium.
Speech Topics
---
You Think, Therefore You Can
The Future is Closer than You Think
A Headset that Reads Your Brainwaves
Tan Le's astonishing new computer interface reads its user's brainwaves, making it possible to control virtual objects, and even physical electronics, with mere thoughts (and a little concentration). She demos the headset, and talks about its far-reaching applications.
My Immigration Story
In this captivating and inspirational keynote, Tan Le recalls her early childhood fleeing war torn Vietnam – boarding a tugboat in search of a new life, four-year-old Tan Le's mother was clutching one precious possession: a vial of poison. In the highly possible circumstance of a pirate boarding the vessel, she would feed it to her two daughters and her mother, before taking it herself.
Against all odds, Tan Le and her family washed ashore Australia's coast to begin a new life in a foreign country. She worked hard, and it became clear from an early age that she had immense potential. At just 16, after intense studying, she was accepted to college. Just a couple of years later she was named 'Young Australian Of The Year.'
Le goes on to humbly discuss her accomplishments, and how she became a spokesperson, activist, and eventually moves to the US to become CEO of Emotiv- a leading neuroscience technology company that helps individuals all over the world with groundbreaking innovations.
Related Speakers View all
---
Sheryl Sandberg

COO of Facebook, Bestselling Author & Founder of Lea...

Randi Zuckerberg

CEO & Founder of Zuckerberg Media; Bestselling Autho...

R "Ray" Wang

Founder, Chairman & Principal Analyst at Constellati...

Steve Wozniak

Co-Founder of Apple Computer, Inc.

Nicole Yeary

Founder & CEO of Ms.Tech, A Company That Aims to Sup...

Fran Hauser

Media Executive, Startup Investor & Best-Selling Aut...

Susan Wojcicki

CEO of YouTube

Josh Linkner

Five-Time Tech Entrepreneur; Hyper-Growth CEO; NY Ti...

Marissa Mayer

Former President & CEO of Yahoo!; First Female Engin...

Esther Dyson

Executive Founder of Way to Wellville

Maddy Dychtwald

Co-Founder & Senior VP of Age Wave, Author & Changin...

Ian Bremmer

Political Scientist, Author, Entrepreneur & Lecturer

Sir Richard Branson

Businessman & Founder of Virgin Group

Shama Hyder

CEO of The Marketing Zen Group

Sophia Amoruso

Founder & Former CEO of Nasty Gal; New York Times B...

Sergey Brin

Co-Founder of Google & President, Alphabet Inc.

Gina Bianchini

Serial Entrepreneur, Columnist & Thought Leader; Fou...

Sallie Krawcheck

Founder & CEO of Ellevest; Author of "Own It: The Po...

Oprah Winfrey

CEO of Oprah Winfrey Network, Presidential Medal of ...

Anne Wojcicki

Co-Founder & CEO of 23andMe
More like Tan