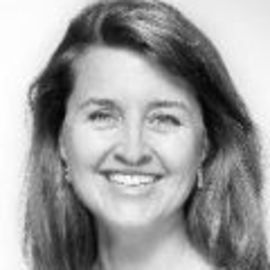 Tanya White
The vice president of marketing for Innography, an SaaS-based technology firm headquartered in Austin.
TANYA WHITE is the vice president of marketing for Innography, an SaaS-based technology firm headquartered in Austin. She is also the founder of the publishing organization BabyBird Guides. White has achieved success in a variety of environments, from Fortune 50 through to startup. Prior to Innography, her leadership positions include various VP marketing positions within the technology sector. She spent over seven years at Dell, in various global marketing positions, creating multi-country campaigns and delivering results to direct and channel sales teams. White completed her undergraduate studies at the University of Western Ontario in Canada and earned a marketing degree from Cornell's Samuel Curtis Johnson Graduate School of Management. Canadian-born, she grew up in Europe, and now calls Austin home. White has authored numerous books, including "The Yin and Yang of Starting a Business," "Startup Speak" and "A Travel Guide to Paris." @tanyaannwhite
Related Speakers View all
---
Britny Lobas

The lead singer/songwriter of Austin based band, Nom...

Dre Mazzenga

(musically known as That Girl Dre) is a singer-songw...

Candice Sanders

Powerhouse who blends upbeat, funky R&B soul, laced ...

Taylor Baker

Lead singer for Taylor & the Wild Now.

Drew Davis

An experienced musician, whose original compositions...

Psyche Terry

Blazing trails in the fashion and retail world as fo...

Martha Pincoffs

Partner to Jo, mom to River and Townes, founder of H...

Dianna Koltz

VP of sales and services at Rivet.

Kim Gorsuch

Growth-oriented executive as comfortable starting th...

Melinda Hanson-Perry

She began her Mary Kay career in the production and ...

Jen Ostrich

The founder and president of ostrich coaching + cons...

Lani Rosales

She is a partner and director of media and events at...

Melanie Mendez-Gonzales

MELANIE MENDEZ-GONZALES is an online media entrepren...

Jane Ko

Jane Ko is the editor of "A Taste of Koko," the prem...

Heidi Gollub

HEIDI GOLLUB started Free Fun in Austin in 2010 as a...

Jennifer Stafford

The social media manager at HomeAway.com, specializi...

Marissa Vogel

MARISSA VOGEL has been in her role as executive dire...

Karyn Scott

The founder of Kids in a New Groove (KING), a non-pr...

Tulane Holder

She spent 34 years with the Coca-Cola Company before...

Mary Anne Connolly

Spent nearly 20 years in journalism.
More like Tanya