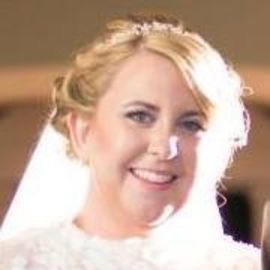 Tara Lawrence Bracher
Founder, Hats Off For Cancer
In 1992, after losing her grandfather to prostate cancer, Tara Lawrence knew she had to turn a negative and devastating situation into a positive one. She began volunteering with the American Cancer Society in 1994. Tara was able to meet and talk with children who were battling cancer or who were cancer survivors. One common statement was repeated during each conversation, the children did not like losing their hair due to their cancer treatments. That was the beginning of Hats Off For Cancer.
In 1996, Tara began a national letter writing and telephone campaign asking for donations from local and national companies, public officials, celebrities, schools and civic organizations.
Through the next year, newspapers, magazines and television news shows interviewed Tara about her program. She has been featured on many local and national news shows throughout the eight years of HOC. National and local newspapers including the National Enquirer and the Star Ledger News highlighted the program. CosmoGirl, 'Teen, Teen People Magazine, and Good Housekeeping Magazine also profiled Hats Off For Cancer.
Thirteen years and more than 710,000 hats later, donations continue to pour in helping hundreds of thousands of deserving children.
Videos
---
Speech Topics
---
Importance of volunteering at a young age