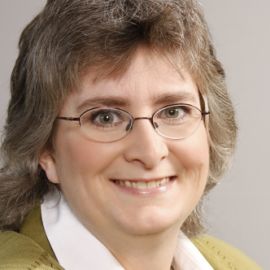 Tara Alemany is the owner and founder of Aleweb Social Marketing, a consulting company that helps creative types (authors, speakers, performers, musicians and entrepreneurs) build a comprehensive online platform. (In keeping with the times, her teen-aged daughter created the Aleweb name as a mash-up between their last name and the web.)
Tara has more than 20 years of experience writing, training, and providing application support and process analysis to businesses. All of these skills are used in helping her clients create the visibility they need for successful launches of new books, talks, music, performances and services.
She is frequently recognized for her speaking ability, knowledge and expertise, which she leverages to educate technophobes and trendsetters alike.
She has her own blog, The Conversations Around Us, but also guest blogs, writes for the Lead Change Group and SmartBrief, is syndicated on AllTop, Business2Community and Social Media Today, has been featured in Carol Roths Business Unplugged, and has been reprinted in SOLD magazine. She has written an eBook, The Plan that Launched a Thousand Books (May 2012) a DIY guide to marketing books online, co-authored THE CHARACTER-BASED LEADER: INSTIGATING A LEADERSHIP REVOLUTION ONE PERSON AT A TIME (September 2012), is published in MY LOVE TO YOU ALWAYS (October 2012), and is working on her next book, THE BEST IS YET TO COME.
Tara speaks frequently on social media and leadership topics, and has been a speaker or panelist at local events, as well as larger conferences, including the eMarketing Associations The Power of eMarketing conference and SMCampLI (a social media conference in Long Island), and chapter meetings of the International Association of Microsoft Channel Partners. She has also made appearances on internet radio shows like Meet Lead Change, The Boomer Beat, and The LinkedIn Ladys Show.
In addition to providing consulting services, writing and speaking, Tara serves on the Board of Directors of a non-profit ministry, is Chaplain of her local Word Weavers chapter, and is also a martial artist, a short-term missionary, and Mom to 2 teenagers (one of each).
Tara's Leadership one-sheet can be viewed online at http://alewebsocial.com/wp-content/uploads/2012/08/Tara-Alemany-The-Character-Based-Leader-one-sheet.pdf.
Videos
---
Related Speakers View all
---
Christi Tasker

Social Media Branding Queen and Keynote Speaker

Matthew Evans
Alex Navas

Guiding entrepreneurs to create passionate, profitab...

LisaVanAllen

The Biz Doctor with prescriptions for your success!

Gillian Muessig

Thought Leader in Global Entrepreneurship

Pam Moore

CEO & Founder Marketing Nutz, Social Business Strate...

Alaa Hassan

Vice President, iNetVideo.com

Nicholas de Wolff

Startup Advisor, Executive Leader, Business Strategy...

Candace Reese

The CEO Pundit: Empowerment Speaker, Inspirational C...

Grant D. Fairley

Keynote Speaker, Group Facilitator, Seminar & Worksh...

David Nour

Social Networking Strategist

Phil Gerbyshak

Social Media and Call Center Management Expert

Bernard Martin

B2B & B2C Front Line Social Media Selling

Sherri Henley

Author, Expert in Speaking, Social Media Intelligenc...

Mak Man

Dynamic Motivational Speaker and Published Author . ...

Ron Broussard

STRETCHYOURSELF

John Di Frances

Speaking to audiences real needs.

Barbara Rozgonyi

Elevating Events with Creativity and Innovation via ...

Alan Berg

A leader in the field of marketing to brides for loc...

Tim Rooney

Today, PeopleMation is living out his dream to "Help...
More like Tara