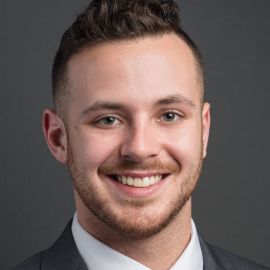 As an economic analyst, Taylor St. Germain provides consulting services for small businesses, trade associations, and Fortune 500 companies across a spectrum of industries. His dynamic personality and extensive knowledge of economic trends and their business relevance are highly valued by clients and colleagues alike.
He is a member of ITR's Dallas team and specializes in forecasting at both the market and company levels. With his depth of experience, St. Germain is a key contributor to ITR Economics' forecast accuracy rating of 94.7%.
Before joining the Executive Vantage Point Team at ITR Economics, St. Germain graduated from the University of Vermont with a major in statistics and a double minor in mathematics and political science.
Videos
---