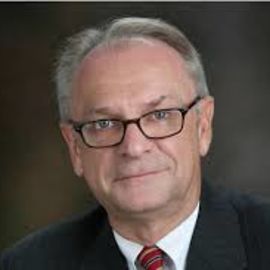 Terry Wilcox
Energetic presenter on using new cognitive research in business
Founder of the Theory of Excellence (THE), which is a revolutionary and innovative business improvement methodology. It enhances many of the best management strategies or disciplines by integrating them with the very latest neuro research on cognition. It takes account of the brains development, the way people interact, how new skills are honed, and the factors that influence judgements and decisions to produce excellence.
Related Speakers View all
---
Lisa Van Allen

Executive Coach and Spiritual Director to Mission-Dr...

Jay Handler

Speaker, Radio Host & Author of "The 8 M's of Market...

David Nour

Social Networking Strategist

Troy Hazard

Troy Hazard is the recent Global President of the el...

Michael Treacy

Best-Selling Author, Entrepreneur & Business Adviser

Tim Sanders

Bestselling Author, Technology Pioneer, Expert on Co...

Mac Curfman

...because the work is hard!

Christi Tasker

Social Media Branding Queen and Keynote Speaker

Ford Saeks

Business Growth & Internet Marketing & Social Media ...

Tim Seitz

The World's Happiest Hypnotist

Marty Stratton

Entrepreneur Spirited Speaker; Driven for Your Success!

Mark J. Ryan

Mark J. Ryan is an expert in NLP, hypnosis, & helpin...

Ian Stirling

Speaker on Business Growth, Franchising and developi...

Daniel James Scott

Daniel James Scott is a noted entrepreneurship exper...

Tim Rooney

Helping Businesses Grow Profitably and Maintain a Wi...

Candace Reese

The CEO Pundit: Empowerment Speaker, Inspirational C...

Mark C. Thompson

Executive Coach & Author

Scott McKain

Customer Experience Expert & Best-Selling Business A...

David Goldsmith

Business Forecaster & Leadership-Management Expert

John Cassis

Former Professional Baseball Player for MLB's Califo...
More like Terry